Accuray Unveils Online Adaptive Therapy Option, Gets Approval for Tomo C in China
By News Release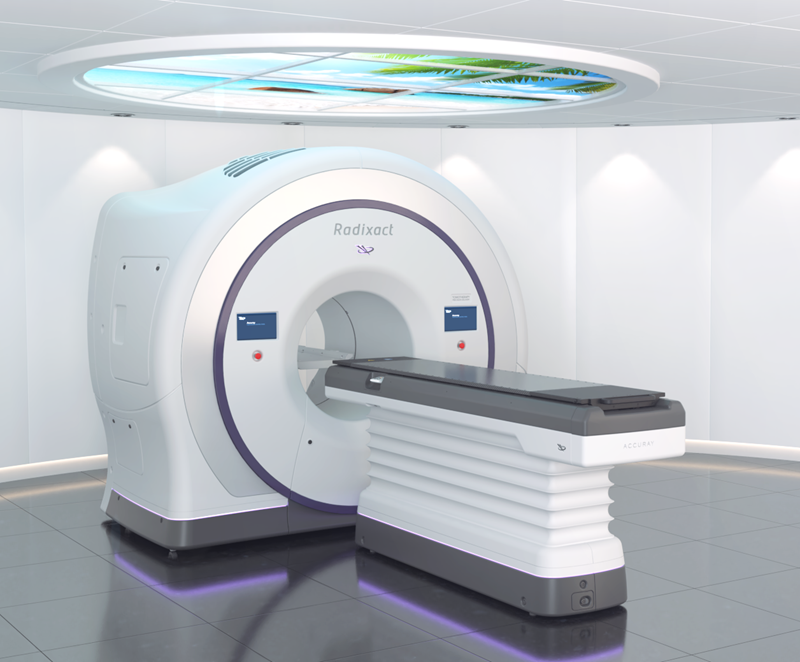 Accuray Incorporated, in partnership with Limbus AI, unveiled a 510(k) pending online adaptive therapy option, Cenos, for its Radixact System at the 2023 American Society for Radiation Oncology Annual Meeting.
Cenos is designed to enable medical care teams to quickly and efficiently make adjustments, if necessary, to a treatment plan while the patient is still on the treatment table.
Over the course of radiation treatments the size, shape or location of tumors may change and their proximity to organs and other healthy tissue may shift as patients gain or lose weight. Accuray customers are currently able to leverage real-time adaptive therapy through the company's proprietary Synchrony technology and offline adaptive with PreciseART radiotherapy to account for some of the anatomical changes that occur during radiation delivery. With the addition of Cenos, Accuray customers will have the ability to perform online adaptation of their treatment plan to account for changes that may occur between treatment sessions. Accuray is committed to offering the most comprehensive adaptive tool set to provide care teams with choices and the flexibility to optimize and streamline the workflow for each patient, helping to ensure clinical objectives are met.
One of the most important steps in the planning process is contouring – defining the border of the tumor and organs at risk – yet it is extremely labor and time intensive. Automating the contouring portion of the planning process using tools such as the one developed by Limbus AI will make it practical for radiotherapy clinics of all sizes to adopt online adaptive therapy, when needed.
"We're proud of the work we're doing with Limbus and our achievements to date. The goal of Cenos is to provide our customers with a comprehensive and efficient approach to adaptive radiotherapy that includes a solution for making online adaptive therapy feasible for any interested Radixact customer," said Suzanne Winter, President and CEO of Accuray. "We are committed to continuing to evolve our radiation delivery systems to facilitate more personalized care for more cancer patients. Approximately 50% of all cancer patients will need treatment with radiotherapy1, making it critical that we do everything possible to help ensure that clinicians have the tools to optimize treatments."
"We're very happy to be partnering with Accuray," said Dr Karl Otto, CEO of Limbus AI. "Our AI based technology, Limbus Contour, has seen rapid adoption by over 250 clinics globally. Embedding it into the Cenos online adaptive solution will help provide for accurate and fast contouring essential to real-world clinical implementation of adaptive treatment."
Accuray also announced that the registration dossier for the CNNC-Accuray joint venture Tomo C radiation therapy system for the Type B market has been approved by the Chinese National Medical Products Administration (NMPA). The new, made in China system, is the first joint venture product and represents an important achievement on behalf of cancer patients, many of whom will need treatment with radiotherapy at least once to cure their cancer, increase the chance of cure or relieve symptoms caused by cancer.
"The NMPA approval of the Tomo C System represents a tremendous milestone for Accuray and the CNNC-Accuray joint venture. The availability of the new system will enable us to expand access to radiotherapy treatments to cancer patients needing care. Currently, the number of people requiring radiation treatments in China far outweighs the capacity for treatment. In fact, the number of systems that deliver radiation therapy is well below the World Health Organization recommendations," said Suzanne Winter, president and CEO of Accuray. "Through our CNNC-Accuray joint venture we can now offer the Tomo C System, a fast and effective radiation delivery device, to the largest segment of the China market, enabling more medical care teams to provide personalized and highly precise treatments to more people each day."
The Tomo C platform features helical imaging and radiation delivery. With fully-integrated treatment planning, centralized data management and ultra-precise treatment delivery using patented beam-shaping technology, the system enables greater control of the radiation dose so it conforms precisely to the tumor and helps minimize dose to healthy tissue. The system's unique architecture and high-speed multi-leaf collimator makes it possible for medical care teams to select from a range of delivery modalities, from conventionally fractionated to ultra-hypofractionated treatments, to optimize outcomes for standard radiation therapy indications including breast, prostate, lung, and head and neck cancers, in addition to complex treatments such as total marrow irradiation.
Back To Top
---
Accuray Unveils Online Adaptive Therapy Option, Gets Approval for Tomo C in China. Appl Rad Oncol.
By
News Release
|
October 05, 2023
About the Author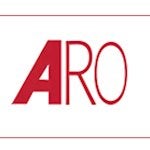 News Release