ASTRO 2016: Varian unveils first comprehensive software platform for coordinating cancer care
By News Release
Varian Medical Systems has launched its 360 Oncology care management platform, the first software system designed to integrate and coordinate key elements of cancer care so patients and their cancer teams can collaborate on achieving the best outcomes. 360 Oncology brings together in a single platform, radiation, medical and surgical oncology, social services, primary care physicians, as well as the patient, to facilitate true collaborative and coordinated care.
"Until [the launch], cancer care teams were challenged in trying to pull together all the relevant health information across disparate systems and specialists to make the best decisions regarding care," said Kolleen Kennedy, president of Varian's Oncology Systems business. "With 360 Oncology, Varian is leveraging its expertise to deliver a solution that supports the unique interoperability needs and workflows of cancer treatment centers and oncology practices, and allows efficient data driven decision making that also engages the patient in determining the best care plan."
360 Oncology offers several key features to present a dashboard view of clinical and operational data to simplify care coordination, increase patient engagement and enable more informed decisions.
Care Coordination
The increasing complexity of cancer care requires close coordination and data sharing amongst the care team. To simplify this process 360 Oncology provides a clinician portal that enables care team members to easily communicate with each other. In addition, the platform allows the team to access and share data in electronic medical records (EMRs), oncology information systems for both radiation and medical oncology and other point-of-care solutions, such as PACS and lab systems, to achieve a full 360 degree view of patient data.
Patient Engagement
To increase engagement with the patient as a member of the cancer team and improve the overall experience, 360 Oncology offers a patient portal on desktop and mobile platforms that provides patients with easy access to essential information from their care team such as an appointment calendar with reminders, care team contact information, links to care resources and secure communication with their care teams. The software also enables the team to easily gather patient-reported outcomes and experiences via surveys to quickly evaluate treatment progress and identify potential changes.
Data-driven Decisions
Providing the opportunity for the care team to improve results via data-driven decisions, 360 Oncology includes several features such as a web-based multidisciplinary tumor board module that integrates all the relevant patient records, lab reports, diagnostic images, and treatment team recordkeeping tools. The platform also includes access to rapid, real-time learning systems that may help cancer teams transform clinical evidence into clinical practice.
"Varian's 360 Oncology helped us achieve our goals, by enabling the multidisciplinary teams to communicate more effectively," said Matt Hickey, director of Clinical Strategy at GenesisCare UK. "With 360 Oncology we can remotely monitor and communicate with our patients, during and beyond treatment, and the platform helps us aggregate outcome data from different sources. This provides us with timely aids to support proactive decision making, all the while keeping the patient engaged and better informed. Ultimately we now have more control on whether we achieve an appropriate outcome, even after the patient has finished treatment with us."
To learn more about 360 Oncology, visit www.varian.com/360.
Back To Top
---
ASTRO 2016: Varian unveils first comprehensive software platform for coordinating cancer care. Appl Rad Oncol.
By
News Release
|
October 06, 2016
About the Author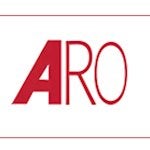 News Release