Varian Medical Systems CEO Pushes for Healthcare Infrastructure Investment in Africa
By News Release
In recommendations submitted to President Barack Obama earlier this month, Dow Wilson, CEO of Varian Medical Systems (NYSE:VAR), and other members of the President's Advisory Council on Doing Business in Africa (PAC-DBIA), called for increased flexibility in how international aid is allocated to improve healthcare in Africa.
"The U.S. government needs to provide increased flexibility with its international aid funds in order to increase primary care capacity and strengthen health systems," Wilson said. "Flexibility will allow for multipurpose infrastructure investment to address both immediate healthcare crises as well as long-term healthcare infrastructure gaps. his should improve coordination of care, increase efficiency, and reduce mortality rates from communicable and non-communicable diseases."
"Local needs should be identified through partnerships with key African government and public health officials," Wilson added. "This would provide U.S. firms greater opportunity to provide the needed healthcare infrastructure for the affected countries."
The PAC-DBIA, which includes 15 members representing small, medium, and large companies from a variety of industry sectors, was established by President Obama last year to improve commercial engagement between U.S. companies and Africa. It was created to advise the President, through the Secretary of Commerce, on advancing his DBIA campaign as described in the U.S. Strategy Toward Sub-Saharan Africa of June 14, 2012.
Members of the PAC-DBIA delivered a report with eight recommendations at its first meeting in Washington, DC (see Department of Commerce press release of April 8, 2015). The meeting was attended by Secretary of Commerce Penny Pritzker, National Security Advisor Susan Rice, and several high-level Administration officials.
"I am excited to be working with this group of accomplished and knowledgeable people on ways of strengthening commercial engagement between the United States and Africa," Wilson said, "As the CEO of a world-leading supplier of cancer treatment and X-ray imaging technology, I am committed to our company's mission of helping to save lives around the world—a mission that has led us to expand our customer base in Africa and other places where cancer patients tend to be underserved. I know from experience that expanding healthcare infrastructure can foster significant opportunities to increase trade and economic development while increasing critical access to primary care services, diagnosis, and treatment to improve overall population health."
Back To Top
---
Varian Medical Systems CEO Pushes for Healthcare Infrastructure Investment in Africa. Appl Rad Oncol.
By
News Release
|
April 17, 2015
About the Author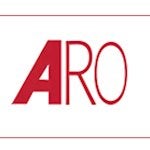 News Release