Technology in Development May Personalize Radiation Therapy for Head and Neck Cancer
By News Release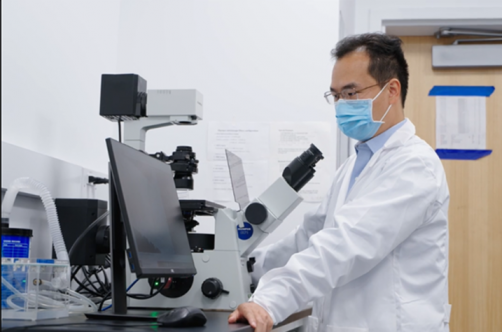 A University of Kentucky researcher is working to develop new techniques for radiation treatment to improve survival rates of patients with head and neck squamous cell cancer. Caigang Zhu, PhD, an assistant professor in the Department of Biomedical Engineering in the UK Stanley and Karen Pigman College of Engineering, received from the National Institute of Dental and Craniofacial Research of the National Institutes of Health (NIH) a R01 grant of $2 million over five years to develop optical metabolic spectroscopy and imaging tools.
"Cellular metabolism is highly dynamic and strongly influenced by its local vascular microenvironment, gaining a systems-level view of tumor metabolism and vasculature in vivo is essential in understanding many critical cancer biology questions," said Zhu.
Currently, there are few techniques to help oncologists answer those questions. Zhu's Spectroscopic Imaging Laboratory, in the Pigman College of Engineering and supported by Markey, hopes to make a difference.
Researchers in the lab will develop a new device to quickly measure tumor properties using a special fiber and smart techniques to map the blood vessels connected to them.
"The team will then use this technology to address the critical challenge of head and neck squamous cell cancer that is resistant to radiation," said Zhu. "Our goal is to make the new technologies easy to access, easy to use and systematic, which are all critical to maximizing its accessibility for cancer research."
Treatment for head and neck cancer may involve surgery, radiation therapy, chemotherapy, targeted therapy, immunotherapy or a combination of these approaches.
Zhu and his team will integrate the new techniques with state-of-the-art stable isotope-resolved metabolomics — an approach that can reveal how different substances are processed and transformed in the body.
Through this research, Zhu aims to better understand why some cancers are resistant to radiation and identify therapeutic targets related to tumor metabolism. He hopes the findings will also be applicable in studying other types of cancers.
Back To Top
---
Technology in Development May Personalize Radiation Therapy for Head and Neck Cancer. Appl Rad Oncol.
By
News Release
|
November 17, 2023
About the Author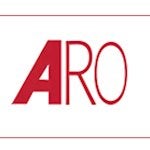 News Release