Study Supports Use of the NeuroBlate System for Radiation Necrosis
By News Release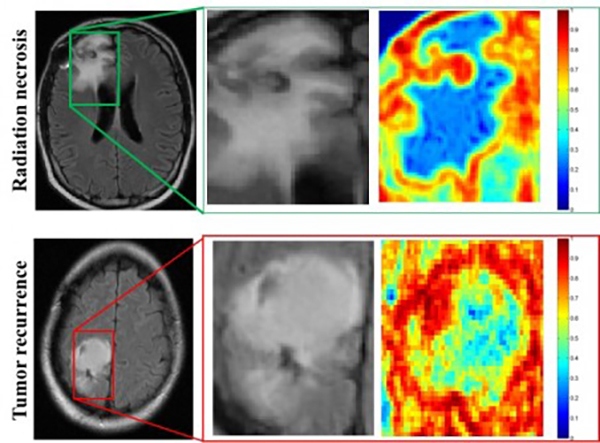 A new publication in Neuro-Oncology Advances on laser interstitial thermal therapy (LITT) using the NeuroBlate System to treat patients with radiation necrosis (RN) found it to be a safe and highly effective minimally invasive option. The study is comprised of 90 patients with biopsy-proven RN, collected through the company's LAANTERN (Laser Ablation of Abnormal Neurological Tissue Using Robotic NeuroBlate System) multi-center study. The evidence also demonstrated that following the NeuroBlate procedure, patients tapered corticosteroid use rapidly, showed excellent symptom control and continued systemic cancer treatments, allowing for maximal survival benefit.
The evidence gathered from this large cohort of pure RN continues to support the utilization of NeuroBlate LITT for the treatment of RN, an inflammatory process that can occur following stereotactic radiosurgery (SRS).
These data showed that patients rapidly discontinued steroid use post-LITT (median time of 13 days), an important benefit, given steroid use may worsen survival rates, particularly for those on immunotherapy. Patients in the study who were undergoing chemotherapy and/or immunotherapy experienced little to no interruption in their treatments post-LITT. This is in contrast to craniotomy, which generally requires that patients pause systemic treatments to facilitate wound healing and recovery time.
"LITT compares favorably to historical efficacy of craniotomy and resection yet has a degree of versatility when faced with deeper lesions or with those close to eloquent brain," said Dr Michael D. Chan, lead author and professor of radiation oncology at Atrium Health Wake Forest Baptist in Winston-Salem, NC. "Compared to historical expectations with craniotomy, LITT has demonstrated favorable hospitalization times and favorable risk profile. It seems that LITT has truly carved itself a role in the management of post-SRS radiation necrosis alongside other tools including steroids, bevacizumab and open resection. I look forward to results of the ongoing prospective studies meant to validate the present findings."
The use of stereotactic radiosurgery (SRS) has significantly expanded in recent years as brain metastases have become more common. This is due in part to advances in systemic therapy that enable the long-term control of extracranial disease. The growing use of radiotherapy has also resulted in the proliferation of post-SRS imaging changes, which may represent either RN or tumor growth, a diagnostic question best confirmed via biopsy. Laser interstitial thermal therapy with biopsy offers patients an immediate diagnostic confirmation of the disease process and is a highly effective treatment for RN with respect to local control and symptom management.
"We are grateful to our investigators for their continued work to generate clinical proof that supports NeuroBlate as a surgical tool for early intervention for those patients with progressive brain metastases," said Martin J. Emerson, president and chief executive officer of Monteris. "As the leader in the LITT space, Monteris remains uniquely committed to delivering high quality evidence that physicians need when making critical patient care decisions. With more than 1,100 patients enrolled, our prospective LAANTERN study continues to demonstrate a distinct position for NeuroBlate as an evidenced-based, mainstay technology for brain tumors, radiation necrosis, and drug-resistant epilepsy."
Back To Top
---
Study Supports Use of the NeuroBlate System for Radiation Necrosis. Appl Rad Oncol.
By
News Release
|
April 20, 2023
About the Author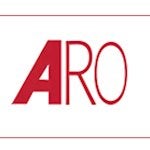 News Release