Phase 3 FLASH Study Results for Cutaneous T-Cell Lymphoma Published
By News Release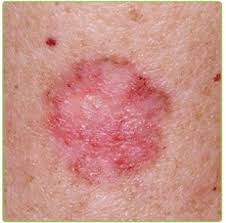 Results of the Phase 3 FLASH (Fluorescent Light Activated Synthetic Hypericin) study evaluating HyBryte (synthetic hypericin) for the treatment of cutaneous T-cell lymphoma (CTCL) has been published in the Journal of the American Medical Association (JAMA) Dermatology.
"The peer reviewed publication of these data in JAMA Dermatology is a testament and further validation to the importance of the findings for the scientific and CTCL disease communities," stated Ellen Kim, MD, Professor of Dermatology and Medical Director, Dermatology Clinic, Perelman Center for Advanced Medicine at the Hospital of the University of Pennsylvania, and the Lead Principal Investigator for the Phase 3 FLASH study. "With its chronic course and major impact on patient quality of life, CTCL is an orphan disease in urgent need of additional treatment options that are well-tolerated and safe over the long haul. The results from this Phase 3 study, which is the largest double-blind, randomized, placebo-controlled trial in CTCL to date, represents an important leap forward in the development of potential therapies to meet this unmet medical need."
The published findings demonstrate that HyBryte treatment statistically significantly reduced lesion size, with the treatment response further improving over successive 6-week treatment cycles. The primary endpoint evaluated the CAILS (Composite Assessment of Index Lesion Severity) score of three treated index lesions and success was defined as ≥50%reduction in CAILS score relative to baseline. Lesion response continuously improved with treatment duration. After the first 6-week treatment window, 16% of patients had a response (p=0.04 versus patients with 6 weeks of placebo treatment; primary endpoint). This response rate continued to significantly increase to 49% through 18 weeks of treatment (p<0.0001 versus patients with 6-week hypericin or placebo treatment). Throughout the study, HyBryte was safe and well-tolerated. Importantly, HyBryte was observed to perform similarly against both patch and thicker plaque lesions characteristic of CTCL.
"In treating CTCL, which is a chronic cancer with no cure, long-term safety is of paramount concern. Most current treatment options for CTCL are associated with significant safety concerns, including black-box warnings.
HyBryte treatment has demonstrated strong and rapid efficacy with a very benign safety profile," stated Richard Straube, MD, Senior Vice President and Chief Medical Officer of Soligenix. "This is of significant benefit to patients living with this difficult disease. The substantial increase in efficacy with longer treatment and the similar performance against both patch and plaque lesions are particularly encouraging. As one of the largest studies in CTCL, this study and this publication establishes a new benchmark in CTCL treatment."
Back To Top
---
Phase 3 FLASH Study Results for Cutaneous T-Cell Lymphoma Published. Appl Rad Oncol.
By
News Release
|
July 20, 2022
About the Author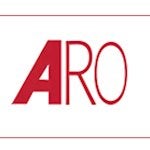 News Release