Photodynamic Therapy Shows Promise in Treating Cutaneous T-Cell Lymphoma
By News Release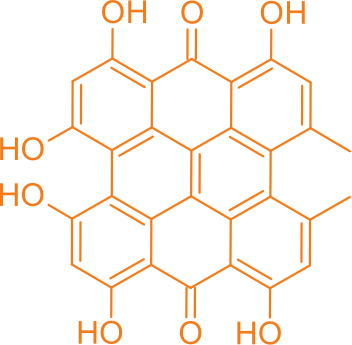 A Phase 3 trial indicates HyBryte, developed by Soligenix, could be an effective treatment for cutaneous T-cell lymphoma (CTCL). The poster abstract was selected as a "top abstract winner" and has been accepted for display and presentation at the 2021 National Organization for Rare Disorders (NORD) Rare Diseases and Orphan Products Breakthrough Summit to be held virtually on October 18-19, 2021.
Christopher Pullion, DO, Soligenix's Medical Director, will present the positive Phase 3 results with HyBryte (hypericin ointment 0.25%) in the context of the broader CTCL treatment landscape. The FLASH (Fluorescent Light Activated Synthetic Hypericin) trial is the largest multicenter, randomized, double-blind, placebo-controlled, skin-directed therapy study in CTCL to date, enrolling a total of 169 evaluable patients.
"To be selected to present our clinical trial data and review it in the context of its potential impact to patients at this year's NORD summit is a true honor," noted Dr. Pullion. "Conducting research in the rare disease landscape is only possible through close collaboration with patient advocacy groups, such as NORD and the Cutaneous Lymphoma Foundation, and the patients they serve. It is wonderful to be able to share with them the results of such a successful collaboration and detail why we think HyBryte, with its positive safety and efficacy profile, will represent a promising new treatment option in this difficult to treat and chronic cancer. I would like to thank all our participating patients and physicians who made this groundbreaking study possible."
HyBryte (SGX301) is a novel, first-in-class, photodynamic therapy utilizing safe, visible light for activation. The active ingredient in HyBryte is synthetic hypericin, a potent photosensitizer that is topically applied to skin lesions that is taken up by the malignant T-cells, and then activated by visible light 16 to 24 hours later. The use of visible light in the red-yellow spectrum has the advantage of penetrating more deeply into the skin (much more so than ultraviolet light) and therefore potentially treating deeper skin disease and thicker plaques and lesions. This treatment approach avoids the risk of secondary malignancies (including melanoma) inherent with the frequently employed DNA-damaging drugs and other phototherapy that are dependent on ultraviolet exposure. Combined with photoactivation, hypericin has demonstrated significant anti-proliferative effects on activated normal human lymphoid cells and inhibited growth of malignant T-cells isolated from CTCL patients. In a published Phase 2 clinical study in CTCL, patients experienced a statistically significant (p=0.04) improvement with topical hypericin treatment whereas the placebo was ineffective. HyBryte has received orphan drug and fast track designations from the FDA, as well as orphan designation from the European Medicines Agency (EMA).
The Phase 3 FLASH trial enrolled a total of 169 patients (166 evaluable) with Stage IA, IB or IIA CTCL. The trial consisted of three treatment cycles. Treatments were administered twice weekly for the first 6 weeks and treatment response was determined at the end of the 8th week of each cycle. In the first double-blind treatment cycle, 116 patients received HyBryte treatment (0.25% synthetic hypericin) and 50 received placebo treatment of their index lesions. A total of 16% of the patients receiving HyBryte achieved at least a 50% reduction in their lesions (graded using a standard measurement of dermatologic lesions, the CAILS score) compared to only 4% of patients in the placebo group at 8 weeks (p=0.04) during the first treatment cycle (primary endpoint). HyBryte treatment in the first cycle was safe and well tolerated.
In the second open-label treatment cycle (Cycle 2), HyBryte continued to be safe and well tolerated. At the end of Cycle 3, HyBryte continued to be well tolerated despite extended and increased use of the product to treat multiple lesions.
The Phase 3 CTCL clinical study was partially funded by the National Cancer Institute via a Phase II Small Business Innovation Research (SBIR) grant (#1R44CA210848-01A1) awarded to Soligenix, Inc.
Back To Top
---
Photodynamic Therapy Shows Promise in Treating Cutaneous T-Cell Lymphoma. Appl Rad Oncol.
By
News Release
|
October 13, 2021
About the Author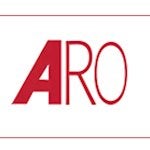 News Release