Oncology Organizations Launch "Time to Screen" Campaign
By News Release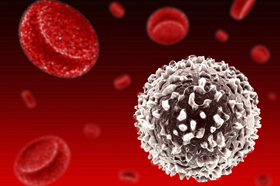 A partnership between the Community Oncology Alliance (COA), a national non-profit advocacy group dedicated solely to independent oncology practices and the patients they serve, and CancerCare, a national non-profit that provides free, professional support services and information to help people manage the emotional, practical, and financial challenges of cancer, has launched the "Time to Screen" public awareness campaign.
A study published in the November issue of the peer-reviewed journal JCO Clinical Cancer Informatics showed a considerable drop in cancer screening, diagnosis, and treatment for older adults in 2020, including an 85% decline in breast cancer screenings and a 75% decline for colon cancer screenings. Recent data has shown an improvement in cancer screening rates, but average screening rates for the top four cancer types remain down 25% across the country.
"COVID-19 has caused many people to delay recommended cancer screenings, which are now at dangerously low levels. 'Time to Screen' is a reminder that everyone can now do something essential for their health," said Kashyap Patel, MD, president of COA and CEO of Carolina Blood and Cancer Care in Rock Hill, South Carolina. "It's safer to get screened now, rather than delaying getting checked for cancer, because early detection catches cancer when it's most treatable. It may even save your life."
Doctors are seeing an uptick in late-stage cancer diagnoses and are concerned this trend will continue unless more Americans follow recommendations to promptly get screened. Indeed, community oncologists report that they are already starting to see the traumatic results of delayed or cancelled screenings, as cancers caught at later stages require more complex treatments, resulting in higher morbidity, or worse, death.
The "Time to Screen" campaign makes it easy for anyone to learn how to schedule an appointment at a convenient location and learn more about the importance of early cancer detection. The campaign provides assistance and educational resources, including the toll-free hotline and website featuring information on screenings for breast, colorectal, cervical, prostate, lung, and skin (melanoma) cancer.
"Early detection of cancers through regular screenings saves lives. 'Time to Screen' connects Americans with local screening options and support to make appointments," said Patricia J. Goldsmith, Chief Executive Officer of CancerCare. "Through this campaign we will not only be raising awareness of the importance of getting cancer screenings back on track, but also providing important support services to help overcome any barriers that individuals need to access their cancer screenings."
"Time to Screen" will generate public awareness and action by engaging with local oncology practices, other medical professionals, employers, and health care purchasers. The campaign will also feature multi-media advertising, television and radio interviews, and more.
Support for the Time to Screen campaign is provided in part by Bristol Myers Squibb, Genentech, Amgen, Heron Therapeutics, Incyte, Janssen, Pharmacyclics, Daiichi Sankyo, Inc., Eisai, Inc., EMD Serono, Merck, Pfizer, and Takeda.
Back To Top
---
Oncology Organizations Launch "Time to Screen" Campaign. Appl Rad Oncol.
By
News Release
|
April 09, 2021
About the Author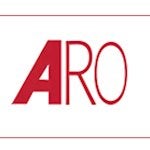 News Release