New Solutions Launched by GE HealthCare at ESTRO 2023
By News Release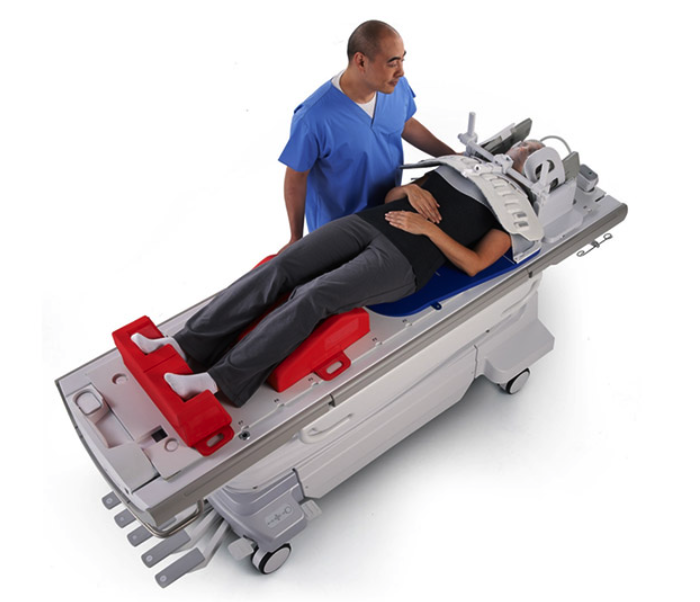 Three new global innovations – Intelligent Radiation Therapy (iRT), Auto Segmentation, and an updated Magnetic Resonance (MR) Radiation Therapy Suite (AIR Open Coil Suite) – were introduced by GE HealthCare at the European Society for Therapeutic Radiology and Oncology (ESTRO) 2023 Congress that underscore the company's commitment to enhancing the radiation oncology care pathway. Each of these novel solutions were designed to help empower clinicians to provide the highest level of personalized care by enabling access to the diagnostics, technologies and data needed to make informed and confident decisions, with the hope of helping patients live their healthiest lives.
Nearly two-thirds of all cancer patients receive radiation therapy (RT), however, it can take weeks for a patient to go from a cancer diagnosis to treatment – a delay that may have a significant impact on patient outcomes. According to research published by the British Medical Journal (BMJ), the mortality risk increases 6-13% for every month a diagnosis is delayed.2 GE HealthCare helps address this challenge by improving and accelerating the radiation oncology care pathway – a strategic initiative that focuses on broadening the company's imaging portfolio, accelerating workflows through enabling seamless interoperability between radiation therapy systems, and empowering clinicians with the ability to choose the best technologies for their patients through an open, vendor-agnostic ecosystem.
GE HealthCare worked closely with more than 150 clinicians globally, from community hospitals to leading healthcare institutions, to develop the new iRT platform which enables greater interoperability, connectivity, and efficiency throughout the entirety of the radiation oncology care continuum. Key features include an integrated workflow that connects various applications into an intuitive single interface, multi-vendor interoperability that connects existing RT systems through an automated backend service, seamless data transfer and task automation, and a catalog of RT applications from both GE HealthCare and third parties.
The open ecosystem enabled by iRT and other GE HealthCare technologies is enhanced through the company's strategic collaborations with other industry-leading companies, which help ensure clinicians are supported with precision care solutions at every step in the care pathway. Current collaborators in the radiation therapy space include Accuray, Elekta, RaySearch and Spectronic Medical.
Additionally, the company has established a partnership with Sun Nuclear. The iRT ecosystem is slated for compatibility with SunCHECK Patient Software.
GE HealthCare is also streamlining the process of delineating organs at risk (OARs) with the introduction of Auto Segmentation. Delineation of OARs helps ensure a patient's tumor receives the maximum dose of radiation therapy, while minimizing the exposure to surrounding tissue. However, the current manual process of delineating each organ on each computed tomography (CT) slice can be time-consuming, with significant variability. Recently 510(k) cleared by the US FDA and CE Marked, Auto Segmentation is a deep learning, algorithm-based application that reads CT images and automatically contours and labels the OARs to accelerate this process and standardize its outputs. This algorithm is the latest example of GE HealthCare's continued investment in artificial intelligence (AI) to build large foundational models to reduce the time needed to bring in new products and unlock untapped capabilities in CT.
The AIR Open Coil Suite is a comprehensive imaging suite that plays a crucial role in the planning and guidance of radiation therapy. This advanced technology helps enable clinicians to more effectively characterize disease, plan treatment options, target tumors, preserve healthy tissue, assess response to therapy and improve patient comfort. To help provide increased patient comfort and procedure efficiency, it features the use of flexible and lightweight AIR coils and scan time that is reduced by up to 50%. The suite consists of three separate AIR coils designed for clinically beneficial signal-to-noise ratio, offers improved image quality that may reduce the need for repeat scans, and a new tabletop design that accommodates all necessary patient immobilization devices and eliminates the need to purchase a separate board.
"These new technologies may help transform the future of radiation therapy by optimizing and accelerating the oncology care pathway, as we know that is critical for the outcomes of patients battling cancer across the globe," said Ben Newton, PhD, general manager, Oncology Solutions, at GE HealthCare. "We are streamlining the radiation therapy workflow by connecting currently disparate multi-vendor applications system, using artificial intelligence to automate complex manual steps like organ segmentation and minimizing the duration of advanced simulation procedures within magnetic resonance, enabling a simplified process for providers and a reduced timeline to treatment for patients."
Back To Top
---
New Solutions Launched by GE HealthCare at ESTRO 2023. Appl Rad Oncol.
By
News Release
|
May 16, 2023
About the Author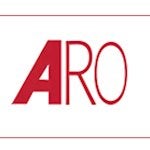 News Release