Mustafa Basree, DO, MS, Appointed as ARRO Liaison to ARO
By Sharon Breske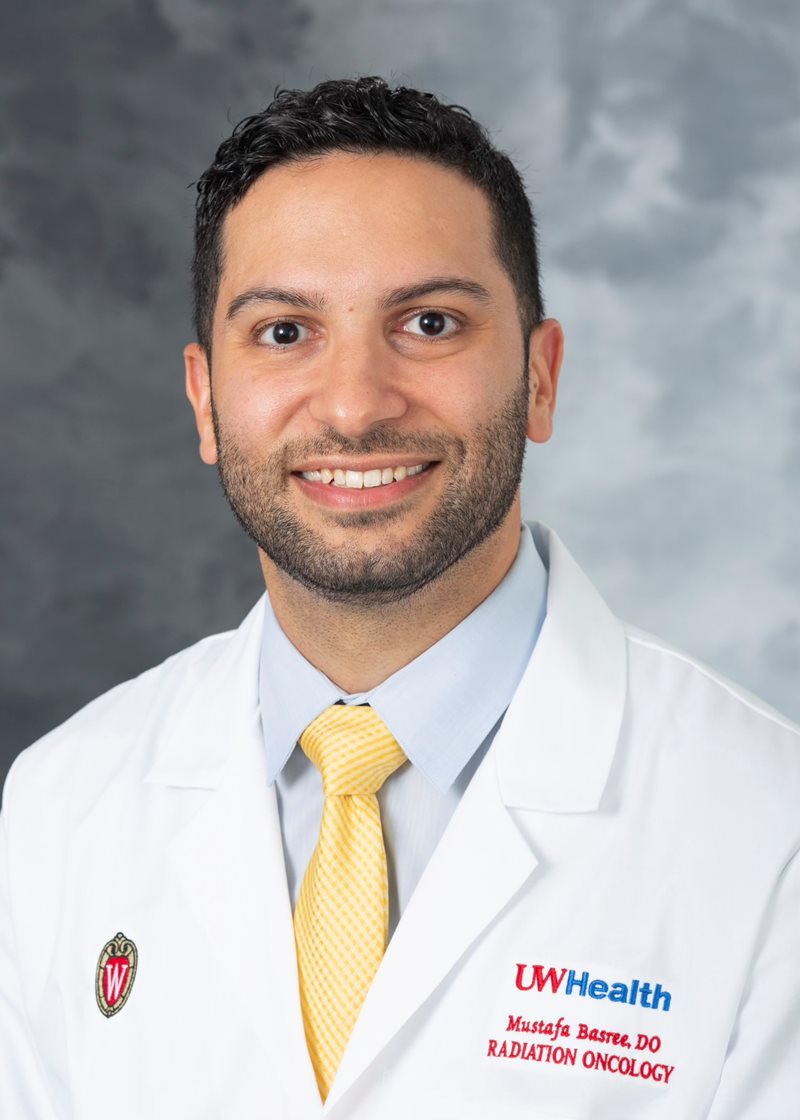 Applied Radiation Oncology is pleased to welcome Mustafa Basree, DO, as the new Association of Residents in Radiation Oncology (ARRO) representative to serve on the ARO editorial advisory board for a 2-year term.
"I am thrilled and grateful for the opportunity to join ARO and represent our collective resident experience," says Dr Basree. "I look forward to working with the ARO board and editors to elevate resident voices and enhance our overall experience."
Dr Basree is a PGY3 radiation oncology resident in the Department of Human Oncology at the University of Wisconsin School of Medicine and Public Health in Madison, Wisconsin. He also serves as the Junior Chair of Education for ARRO.
Dr Basree completed his internship in internal medicine at OhioHealth Riverside Methodist Hospital. He earned his osteopathic medical degree from Kentucky College of Osteopathic Medicine, as well as a masters of anatomy degree from The Ohio State University. His professional interests include gastrointestinal malignancies, oligometastasis, and brachytherapy. Other interests include medical education, health advocacy, and legislation.
He is an associate member of the American Osteopathic Graduate Medical Educators, and formerly served as Residents and Fellows Council Membership Recruitment Chair. He is a member of AACOM's Advisory Committee for Resilient Mindsets in Medicine Grant (HRSA-22-109) addressing burnout and mental health challenges in medical training.
In his role with ARO, Dr Basree will assist with editorial content in print and online, including coordinating the Resident Voice editorial for the journal. He will work with the ARO board and its editors to invite resident authors and others to pursue additional publishing opportunities with the journal, including the submission of review articles, case reports, research papers, blogs, webinars, podcasts and more.
Dr Basree succeeds Amishi Bajaj, MD, a radiation oncologist at Northwestern Medicine, and past chair of ARRO, who served as the ARRO representative to ARO from 2022-2023. Previous ARRO representatives to ARO are Justin Anderson, MD, serving from 2020-2022; Ashley Albert, MD, from 2018-2020; and founding member, Kaleigh Doke, MD, from 2016-2018.
Dr Basree grew up in Baghdad, Iraq, and moved to the US in 2009. Outside clinic, he enjoys hiking, biking and exploring new trails with his wife, Michelle, newborn, Mia, and their dog, Eddy.
Back To Top
---
Mustafa Basree, DO, MS, Appointed as ARRO Liaison to ARO. Appl Rad Oncol.