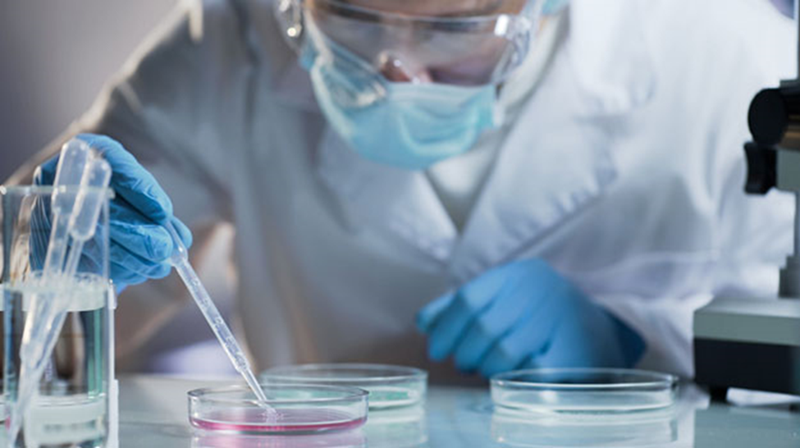 Cellectar Biosciences recently presented promising interim data from its ongoing study of Iopofosine I 131 in multiple myeloma at the Society of Nuclear Medicine and Molecular Imaging (SNMMI) Annual Meeting this month in Chicago.
The data is from 64 evaluable, relapsed, or refractory multiple myeloma (MM) patients in which iopofosine I 131 demonstrated an overall response rate (ORR) of 28%, a clinical benefit rate (CBR) of 70% and a disease control rate (DCR) of 92%.
"Our first-in-class targeted radiotherapy, iopofosine I 131, continues to deliver impressive results in patients with hematologic cancers. Currently, there is a significant unmet need for patients with refractory multiple myeloma, who essentially have no treatment options once previous therapies stop working," said Andrei Shustov, MD, senior vice president, medical. "Our data demonstrates that iopofosine I 131, with its ability to specifically target cancer cells, has the potential to provide a next-generation cancer-targeting treatment in multiple myeloma."
The company's chief operating officer, Jarrod Longcor, presented data on a total of 72 post-5th line MM patients, of which 64 were evaluable and with 57% being classified as high risk. The oral presentation highlighted data demonstrating the outcomes from two dose levels (<60 mCi vs. >60 mCi total administered dose) across these highly refractory patients. The focus was on 28 patients that received the optimal dose of >60 mCi total administered dose (TAD). These patients were predominately either post-BCMA immunotherapy, triple-class refractory (defined as refractory to immunomodulatory agents, proteasome inhibitors and CD 38 targeted monoclonal antibodies) or quad-class refractory (defined as triple-class plus refractory to either nuclear export inhibitors or BCMA targeted therapies).
Key data in the patients receiving >60 mCi TAD included:
Overall response rate (ORR) of 32%,
Clinical benefit rate (CBR) of 75%
Disease control rate (DCR) of 85.7%.
Key data in patient subsets that were highly refractory and received >60 mCi TAD included:
46% ORR in triple-class refractory patients, median PFS of 3.4 months (n=18)
50% ORR in quad-class refractory patients, PFS evaluation ongoing (n=6)
50% ORR in post BCMA relapsed or refractory patients, median PFS of 3.3 months (n=6)
The most commonly observed treatment emergent adverse events were consistent with those previously reported: cytopenias including Grade 3 or 4 thrombocytopenia (62.5%), anemia (62.5%), neutropenia (62.5%), and decreased white blood cell count (50%). Importantly, patients did not experience off-target treatment emergent adverse events of neuropathy, arrythmia, cardiovascular events, bleeding, ocular toxicities, changes in renal function, alterations in liver enzymes, or infusion-site reactions.
"We look forward to providing additional data as we continue to enrich the Phase 2 CLOVER-1 study with additional multiple myeloma and central nervous system lymphoma patients," said COO Longcor. "In parallel, our ongoing pivotal trial in Waldenstrom's macroglobulinemia remains on track to announce top-line data later this year and to submit a New Drug Application for Fast Track review by the FDA with an anticipated product launch in the fourth quarter of 2024."
The U.S. Food and Drug Administration (FDA) granted Fast Track and Orphan Drug Designations (ODD) and the European Commission granted ODD for iopofosine in patients with r/r MM. Patients in the trial received up to four (4), approximately 15-minute IV infusions of iopofosine over three (3) months, with doses given 14 days apart in each cycle with a maximum of two (2) cycles. Low-dose dexamethasone 40 mg weekly (20mg in patients ≥ 75), was provided for up to 12 weeks.
A copy of the poster is available on the Posters and Publications section of the company's website.
About iopofosine I 131
Iopofosine is a small-molecule Phospholipid Drug Conjugate™ designed to provide targeted delivery of iodine 131 (radioisotope) directly to cancer cells, while limiting exposure to healthy cells. We believe this profile differentiates iopofosine from many traditional on-market treatments. Iopofosine is currently being evaluated in the CLOVER-WaM Phase 2 pivotal study in patients with relapsed/refractory (r/r) Waldenstrom's macroglobulinemia (WM), including those who have failed or had a suboptimal response to Bruton tyrosine kinase inhibitors; a Phase 2b study in r/r multiple myeloma (MM) patients; and the CLOVER-2 Phase 1 study for a variety of pediatric cancers. The U.S. Food and Drug Administration granted iopofosine Fast Track Designation for WM patients having received two or more prior treatment regimens, as well as r/r MM and r/r diffuse large B-cell lymphoma (DLBCL). Orphan Drug Designations (ODDs) have been granted for WM, MM, neuroblastoma, rhabdomyosarcoma, Ewing's sarcoma and osteosarcoma. Iopofosine was also granted Rare Pediatric Disease Designation (RPDD) for the treatment of neuroblastoma, rhabdomyosarcoma, Ewing's sarcoma and osteosarcoma. The European Commission granted ODDs for r/r MM and WM.
Back To Top