Intratumoral Cancer Vaccine Study in Unresectable Solid Tumors Completes Enrollment
By News Release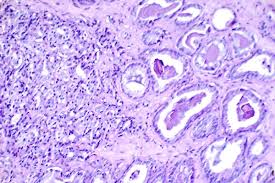 BioLineRx Ltd. announced that the company has completed enrollment of the Phase 1/2a study of its innovative intratumoral cancer vaccine candidate, AGI-134, designed to evaluate the safety and biological activity of AGI-134 in patients with unresectable metastatic solid tumors. Results of AGI-134's safety and proof of mechanism are anticipated in the first half of 2022.
"The completion of enrollment of the AGI-134 first-in-man study is a very significant milestone for our Company, especially taking into account the difficulties caused by the COVID-19 pandemic on patient recruitment," stated Philip Serlin, Chief Executive Officer of BioLineRx. "AGI-134, our second clinical-stage oncology asset, has a unique mode of action, applicable to all injectable tumor types. In preclinical models, AGI-134 led to regression of primary tumors, prevented growth of secondary tumors via an abscopal effect, and triggered a vaccine effect that we believe may prevent the development of metastases. This clinical study aims to confirm the proposed mechanism of action and safety profile of AGI-134 in humans, based on which we also plan to explore potential combinations as part of its future clinical development program."
The Phase 1/2a study is a multicenter, open-label study, which recruited a total of 38 patients in the UK, Spain and Israel, and is comprised of two parts. Part 1 was completed, and was an accelerated dose-escalation study in five patients, to determine the maximum tolerated dose and the recommended dose for part 2 of the study. Part 2 is a dose expansion study at the recommended dose in 33 patients, designed to evaluate the safety and tolerability of AGI-134, and to validate AGI-134's mechanism of action using a wide array of biomarkers.
AGI-134 is a synthetic alpha-Gal glycolipid in development for solid tumors that is highly differentiated from other cancer immunotherapies. AGI-134 is designed to label cancer cells with alpha-Gal via intra-tumoral administration, thereby targeting the body's pre-existing, highly abundant anti-alpha-Gal (anti-Gal) antibodies and redirecting them to treated tumors. Binding of anti-Gal antibodies to the treated tumors results in activation of the complement cascade, which destroys the tumor cells and creates a pro-inflammatory tumor microenvironment that also induces a systemic, specific anti-tumor (vaccine) response to the patient's own tumor neo-antigens.
AGI-134 has been evaluated in numerous pre-clinical studies. In a mouse melanoma model, treatment with AGI-134 led to regression of established primary tumors and suppression of secondary tumor (metastases) development. Synergy has also been demonstrated in additional pre-clinical studies when combined with an anti-PD-1 immune checkpoint inhibitor, offering the potential to broaden the utility of such immunotherapies, and improve the rate and duration of responses in multiple cancer types.
Back To Top
---
Intratumoral Cancer Vaccine Study in Unresectable Solid Tumors Completes Enrollment. Appl Rad Oncol.
By
News Release
|
January 26, 2022
About the Author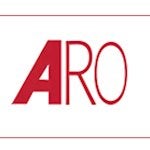 News Release