International ISIORT Database: An Update
The International Society of Intraoperative Radiation Therapy (ISIORT) has been collecting demographic, clinical and technical data relating to IORT treatment of cancer patients since 2007. A scientific session at the 3rd ESTRO Forum held April 24-28 in Barcelona provided an analysis of data from nearly 7,000 breast cancer patients.
Session presenter Marco Krengli, MD, professor and chair of radiotherapy at the University of Piemonte Oriental "Amedeo Avogadro," and chief of the division of radiotherapy at the University Hospital "Maggiore della Carita," both in Novara, Italy, talked with Applied Radiation Oncology about the database and its members.
Currently 34 centers, 31 of which are in Europe, send data about their IORT-treated patients to the database. All radiation oncologists affiliated with the ISIORT receive a request each year to record data, and a large percentage participate, Dr. Krengli said. A new website is being developed that will include information about joining the organization and how to include data in the ISIORT registry. The organization has members from Chile, Costa Rica, and Israel, and hopes to expand its global representation.
The ISIORT database represents the largest clinical and technical IORT data collection registry in the world. Breast cancer is the most frequent IORT treatment performed, representing 80% of the cases. The analysis presented determined that the majority of IORT treatment reported for breast cancer was a single dose of 18-21 Gy, and electron-beam IORT was the most common treatment.
When asked if any or all types of IORT treatment are increasing, Dr. Krengli said that the number of patients treated by the centers that have submitted data for at least 5 consecutive years is stable or has increased. This means "that IORT is still considered as an advantageous treatment option, despite the great improvement of EBRT, thanks to volumetric intensity-modulated radiotherapy (IMRT) and particle therapy," he said. "In 2014, about 80% of IORT treatments were related to breast cancer, with a percentage of patients included in clinical trials substantially increased over the last five years."
Dr. Krengli is a proponent of IORT treatment for appropriately selected patients. His hospital conducted a cost analysis of IORT delivered using a mobile linear accelerator, which showed that IORT treatment costs significantly less than a regimen of conventional EBRT whole-breast radiotherapy.
"The use of IORT also allows us to reduce the waiting list for EBRT treatment of cancer patients," he said. "And potentially, it helps improve the quality of life of breast cancer patients receiving IORT since treatment time is so significantly reduced."
Cynthia E. Keen is a medical writer based in Sanibel Island, Florida.
Back To Top
---
International ISIORT Database: An Update. Appl Rad Oncol.
About the Author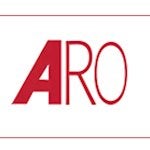 Cynthia E. Keen is a medical writer and regular contributor to Applied Radiation Oncology. She is based in Sanibel Island, Florida.