Immunotherapy After Cancer Progresses Could Cause Harm
By News Release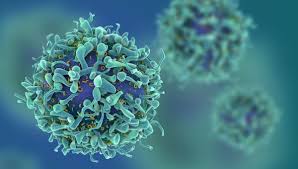 A new study on metastatic kidney cancer by researchers at City of Hope and a team of international collaborators calls into question whether immunotherapies like monoclonal antibodies and engineered T cells should be used beyond an initial line of treatment.
Findings from the CONTACT-03 clinical trial, which explored the efficacy and safety of using multiple immune checkpoint inhibitor-based therapies in patients with metastatic kidney cancer, were presented at the American Society of Clinical Oncology's (ASCO) Annual Meeting and simultaneously published in The Lancet.
"Our study is the first to show that continuing immunotherapy does not work and, if anything, adds toxicity that can lead to devastating side effects," said Sumanta K. Pal, MD, co-director of City of Hope's Kidney Cancer Program and lead author of The Lancet paper, titled "Efficacy and safety of atezolizumab plus cabozantinib vs cabozantinib alone after progression with prior immune checkpoint inhibitor (ICI) treatment in metastatic renal cell carcinoma (RCC): Primary PFS analysis from the phase 3, randomized, open-label CONTACT-03 study."
The trial—led by Toni K. Choueiri, MD, director of the Lank Center for Genitourinary Oncology at Dana-Farber Cancer Institute who presented the results at ASCO—enrolled patients with inoperable, locally advanced or metastatic renal cell carcinoma (RCC) whose disease had progressed on or after treatment with an immune checkpoint inhibitor (ICI) drug. ICIs help T cells to stay "on" and do their job to destroy cancer cells.
ICI-based regimens are the standard of care for the treatment of metastatic RCC. CONTACT-03 is the first randomized, phase III oncology trial to test the benefit of an ICI rechallenge after an initial treatment that failed by direct addition to a standard control arm of patients taking a chemotherapy drug. The researchers saw no improvement among the participants who received an ICI (atezolizumab) plus chemotherapy (cabozantinib) versus those who just received the chemotherapy drug. Higher numbers of serious adverse events, such as pulmonary embolism and fever, were also seen in the combination therapy group, prompting the team to call for caution in using this approach for other cancers.
"This is a negative trial result but has big implications for clinical practice," said Pal, noting that immunotherapy—which is expensive—is used across many cancer types, like bladder, breast, melanoma, and lung cancer, but the cost is justified by the large degree of clinical benefit. "Currently, many physicians will continue immune therapy into the second- or third-line of treatment, even if the patients have previously had cancer growth while on it. This is a potential detriment to patients' wellbeing and also comes at a huge financial cost to the health care system."
Although the study was done in kidney cancer, Pal said it has implications for many other cancer types in his opinion.
"We need to have more studies assessing whether immune therapy works after previous progression or we could be exposing patients unnecessarily to physical harm and lots of financial cost," he said. "Discussions about results like these are necessary to uphold our commitment to providing our patients with valuable, high-quality care."
Back To Top
---
Immunotherapy After Cancer Progresses Could Cause Harm. Appl Rad Oncol.
By
News Release
|
June 08, 2023
About the Author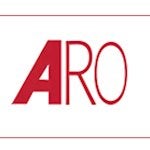 News Release