Image-Guided Radiotherapy Reduces Long-Term Treatment Side Effects
By Test Content
Patients with soft tissue sarcoma of an extremity treated with preoperative image-guided radiotherapy (IGRT) experience significantly fewer long-term treatment side effects compared with a historical control group treated with preoperative, non-image-guided RT, according to results of the RTOG 0630 trial published online this week in the Journal of Clinical Oncology.
At two years post treatment, 10 percent of patients (6/57) in the RTOG 0630 study experienced a moderate or worse side effect versus 37 percent of patents (27/73) in the historical control group. Specifically, treatment with IGRT was found to reduce the side effects of fibrosis (5.3 vs. 31.5 percent), joint stiffness (3.5 vs.17.8 percent), and edema (5.3 vs.15.1 percent).
"The RTOG 0630 data demonstrate that IGRT with modern technology such as IMRT significantly improves outcomes for patients with soft tissue sarcoma and confirm that the radiotherapy parameters used in the trial should be considered appropriate for preoperative radiotherapy of extremity sarcoma," says the trial principal investigator Dian Wang, M.D., Ph.D., a professor of radiation oncology at Rush University Medical Center in Chicago, IL.
Wang points to two factors that likely led to the improved outcomes: much more precisely targeting the tumor through daily imaging that guided patient positioning prior to RT treatment (especially important because immobilization devices used during radiotherapy of extremity sarcoma often are not rigid due to the tumor's location) and the delivery of radiation to a much smaller target volume (with less normal tissue included) through the use of either intensity modulated radiotherapy or 3D conformal radiotherapy. "This is one of the first multi-institutional studies—across all cancer types—to have a primary aim that investigated the benefits of image-guided modern technology and techniques for reducing radiotherapy related toxicities for our patients," says Wang.
Soft tissue sarcomas often form in the body's muscles, joints, fat, nerves, deep skin tissues, and blood vessels. Though relatively rare (1 percent of all adult cancers), soft tissue sarcomas are quite deadly due to the presence of advanced disease, or metastasis, at initial diagnosis. Nearly 12,000 new cases of soft tissue sarcoma are expected to be diagnosed in 2015 with approximately 5,000 deaths from the disease projected.
"These positive results are an excellent example of the important multi-institutional research carried out by the research groups that comprise the NCI Clinical Trials Network. No other research enterprise is likely to investigate strategies to reduce treatment-related toxicities for patients with these rare tumors," says Walter J. Curran, Jr., M.D., an NRG Oncology Group Chairman and Executive Director of the Winship Cancer Institute of Emory University in Atlanta.
Back To Top
---
Image-Guided Radiotherapy Reduces Long-Term Treatment Side Effects. Appl Rad Oncol.
By
Test Content
|
February 13, 2015
About the Author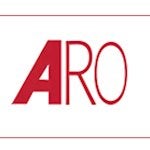 Test Content