FDA, EMA to Review Gadopiclenol
By News Release

Guerbet has submitted a New Drug Application (NDA) to the U.S. Food and Drug Administration (FDA) and a Centralized Application for Marketing Authorization to the European Medicine Agency (EMA) for Gadopiclenol, an investigational macrocyclic gadolinium-based contrast agent (GBCA). Those applications have been accepted for review by EMA and FDA on February 24 and March 28, respectively.
In addition, the US-FDA has accepted the request for Priority Review with a goal date for taking action on an application by September 21, 2022. Priority review designation is assigned to applications for drugs that provide significant improvements in the safety or effectiveness of the treatment, diagnosis, or prevention of serious conditions compared to available therapies.
The dossiers are supported by the data from two Phase III studies for the investigational macrocyclic GBCA, Gadopiclenol completed in March 2021. Both studies reported positive results comparing the diagnostic efficacy and safety of Gadopiclenol to Gadobutrol in a wide range of indications, covering the central nervous system and various other anatomical areas (head and neck, thorax, abdomen, pelvis, musculoskeletal system). A total of 560 patients were recruited for these two studies in over 60 hospital medical imaging departments in 13 countries.
The endpoints were met in terms of the diagnostic benefit of injecting Gadopiclenol (0.05 mmol/kg) during MRI examinations, based on the superiority of the examination with Gadopiclenol compared to the examination with no contrast agent and the non-inferiority of Gadopiclenol (0.05 mmol/kg) compared to Gadobutrol (0.1 mmol/kg) for the visualization and detection of lesions of the central nervous system and in the other anatomical areas studied.
In addition to these Phase III trials, a study was conducted on 80 children between 2 and 17 years of age in 19 centers in five European countries. This study showed that the pharmacokinetic profile of Gadopiclenol at 0.05 mmol/kg in children was similar to that of adults. It will therefore be possible to extrapolate the efficacy of Gadopiclenol to the pediatric population based on data collected in adult patients.
No major safety signals were reported during the development of Gadopiclenol, and the adverse reactions reported during the two Phase III studies were similar for both of the products administered.
Back To Top
---
FDA, EMA to Review Gadopiclenol . Appl Rad Oncol.
By
News Release
|
March 30, 2022
About the Author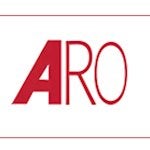 News Release