ASTRO 20: Sexual Health Often Overlooked in Female Cancer Survivors
By News Release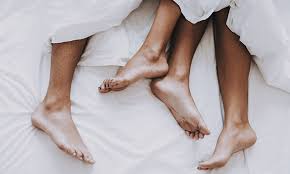 A new study points to a need for oncologists to ask their patients about sexual health after chemotherapy, radiation and other cancer treatments. In a survey of nearly 400 cancer survivors, 87% said they experienced sexual side effects, but most also said their oncologist had not formally asked about them. Female patients were especially unlikely to be asked about sexual dysfunction. Findings were presented Oct. 27 at the American Society for Radiation Oncology (ASTRO) Annual Meeting.
"Sexual dysfunction is an unfortunately common side effect of cancer treatment, and there appears to be a large gender disparity in how physicians discuss sexual health with their patients," said lead author James Taylor, MD, MPH, chief resident in radiation oncology at the Sidney Kimmel Cancer Center at Thomas Jefferson University in Philadelphia. "Our results show that we are asking men about sexual dysfunction caused by cancer treatment, but we are not asking women as frequently. We should be asking everyone, to determine how we can help."
Survivorship care is a growing focus in oncology as outcomes improve and patients live longer after treatment. Side effects that impact sexual function or desire are closely linked with quality of life. Potential issues for cancer survivors include physical complications such as erectile dysfunction with prostate cancer treatment or vaginal dryness with gynecological cancer treatment. Other issues include emotional and mental challenges such as body dysmorphia after mastectomy or decreased sexual desire with hormone therapy.
For this study, more than 400 adults completed an electronic survey about their experiences with sexual side effects after cancer treatment (391 responses were eligible for analysis). Most respondents were female (81%), and the most common cancer types were breast (67%), prostate (16%) and endometrial (6%) cancers. Treatments included chemotherapy (78%), radiation therapy (54%) and hormone therapy (47%).
Nearly nine in 10 respondents (87%) reported some change after treatment that negatively impacted their sexual health and quality of life. The most common side effects included painful intercourse (73%), body image distortion (54%) and inability to achieve orgasm (42%). Fewer than half of respondents (44%) said they were counseled preemptively that their sexual health could be affected by their cancer treatment.
Female cancer survivors were less likely to have their sexual side effects addressed than male survivors were. Male respondents were twice as likely to say they were asked and counseled about potential toxicity (53% vs. 22%, p<0.001) and substantially more male patients said they received a formal assessment tool such as a survey (32% vs. 5%, p=0.001).
"We were surprised at how infrequently sexual health and potential side effects of cancer treatment are discussed with female patients, especially compared to male patients," said Dr. Taylor.
Researchers also examined ways to foster these conversations and improve the patient experience. A majority of respondents (51%) said they would be most comfortable if the discussion about sexual health was initiated by their provider and guided by a standard questionnaire on possible side effects.
"Patients seem to prefer completing a survey or questions about their sexual health in clinic and then reviewing this information with their provider, rather than the physician directly asking the patient or the patient driving the discussion," explained Dr. Taylor. "A questionnaire administered to all patients can
reduce uncomfortable feelings and make bridging the discussion much easier. We know that validated instruments exist, and it is time to put them into practice."
Because participants largely self-selected into the survey via social media, Dr. Taylor acknowledged that response bias may have influenced the high rates of sexual side effects. Next steps for the researchers include collecting additional responses to validate their findings and to include a broader variety of cancer types, as well as combining these results with a companion survey of oncologists that asks similar questions on sexual health discussions from the provider perspective. They also plan to conduct pilot studies that implement existing questionnaires in the clinic to identify where additional tools are needed.
Back To Top
---
ASTRO 20: Sexual Health Often Overlooked in Female Cancer Survivors. Appl Rad Oncol.
By
News Release
|
October 27, 2020
About the Author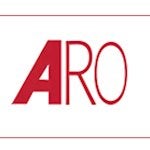 News Release