ASTRO '19: iCAD exhibited enhanced Xoft platform including single-fraction breast IORT
By News Release
iCAD, Inc. showcasee its latest advancements for the Xoft® Axxent® Electronic Brachytherapy (eBx®) System®, including new and updated x-ray sources and the full suite of applicators for existing and emerging applications in the Xoft exhibition booth (#4205) at the American Society for Radiation Oncology (ASTRO) Annual Meeting in Chicago at McCormick Place West from September 15-18, 2019.
"The Xoft System is a transformative radiation treatment option that offers a targeted, single-fraction therapy for early-stage breast cancer, along with the added versatility and cross-functionality to treat other types of cancers, such as nonmelanoma skin cancers and gynecological cancers," according to Gary Proulx, MD, medical director and radiation oncologist at Exeter Hospital and featured expert speaker at iCAD's "Evening of eBx" event scheduled to take place during the meeting. "As cancer treatment becomes increasingly targeted and value-based, iCAD's Xoft System continues to be an established trailblazer in this revolutionary trend towards more personalized cancer treatment."
Updated advancements were unveiled, including:
New applicators for minimally-invasive robotic surgery, including prostate, as well as an advanced prototype for early-stage rectal cancers
Extended-length balloon applicators, now available in 25 mm and 50 mm lengths, which offer added versatility and the potential for additional applications for Xoft eBx in different areas of the body
Extended-life x-ray sources, featuring a ten-fold increase in treatment times, which offer time-saving benefits for clinicians and enhance efficiency
The full suite of currently-available eBx applicators, including those with established data for early-stage breast cancer, gynecological cancers, nonmelanoma skin cancers, and most recently, brain cancers
World-class treatment planning programs, developed for both the Xoft controller and general intraoperative radiation therapy (IORT) with the Xoft System
For early stage breast cancer patients, IORT with the Xoft System allows appropriately selected patients to potentially replace six to eight weeks of post-operative external beam radiation therapy (EBRT) with a single-fraction of radiation that can last as little as eight minutes. It uses a miniaturized x-ray source to deliver one precise, concentrated dose of radiation directly to the tumor site, while minimizing risk of damage to healthy tissue in nearby areas of the body.
"We may be approaching a significant paradigm shift in the way clinicians treat cancer, especially with a likely decision on the Radiation Oncology Alternative Payment Model (RO-APM) anticipated in the months ahead," said Michael Klein, Chairman and CEO of iCAD. "As a single-fraction treatment therapy for early-stage breast cancer, Xoft IORT is a viable and verified treatment option that appears well-aligned with the core elements of the proposed model. The Company is poised to transform patient experiences and outcomes in the years ahead as a platform technology across multiple cancer indications."
A growing body of evidence continues to support the Xoft System across multiple cancer types. At ASTRO, findings from a Vanderbilt University School of Medicine study supporting Xoft IORT for early-stage breast cancer were presented in the Breast Cancer Track.
The Xoft System is FDA-cleared, CE marked, and licensed in a growing number of countries for the treatment of cancer anywhere in the body, including early-stage breast cancer, nonmelanoma skin cancer, and gynecological cancers. For more information, please visit www.xoftinc.com.
Back To Top
---
ASTRO '19: iCAD exhibited enhanced Xoft platform including single-fraction breast IORT. Appl Rad Oncol.
By
News Release
|
September 19, 2019
About the Author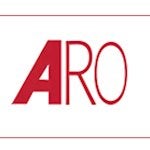 News Release