ASCO to honor Ludwig scientists at 2018 annual meeting
By News Release
The American Society of Clinical Oncology (ASCO) will honor two Ludwig scientists at its 2018 Annual Meeting in Chicago, Ill., June 1-5, 2018. Ludwig Chicago Co-Director Ralph Weichselbaum will receive the 2018 David A. Karnofsky Memorial Award and Lecture in recognition of his outstanding contributions to cancer research, diagnosis and treatment. ASCO will also recognize Jedd Wolchok, associate director of the Ludwig Center at Memorial Sloan Kettering, as a 2018 Fellow of the American Society of Clinical Oncology (FASCO) for his extraordinary volunteer service, dedication and commitment to ASCO.
Presented annually since 1970, the David A. Karnofsky Memorial Award and Lecture is one of the Society's highest honors. Ralph Weichselbaum will be recognized for his discoveries in basic mechanisms of signal transduction and gene expression following radiation exposure that led to translational investigations of radio-inducible gene therapy and the integration of chemotherapy and radiotherapy. Weichselbaum, along with Ludwig Board member Samuel Hellman, also proposed the spectrum theory of metastasis, predicting that some patients will develop only limited metastatic disease and that malignancies—which they called oligometastasis—could be cured with targeted radiation or surgery. They recently confirmed this oligometastasis hypothesis with a molecular analysis of tumors from patients treated for colorectal cancer.
ASCO Fellows will be recognized for work that benefits ASCO, the oncology field and cancer patients. Jedd Wolchok, who is also director of the Ludwig Collaborative Laboratory, focuses on developing and implementing new ways to harness the immune system to treat cancer. He was instrumental in the clinical development leading to the approval of ipilimumab for advanced melanoma, and is currently exploring combination immunotherapies for patients with the disease.
The David A. Karnofsky Memorial Award and the Fellows of the American Society of Clinical Oncology will be presented at the 2018 ASCO Annual Meeting. In recognition of his award, Ralph Weichselbaum will also deliver a 30-minute lecture as part of the Meeting's Opening Session.
Additionally, more than 30 Ludwig scientists will present new clinical findings on research from combination therapies to early detection methods to personalized medicine and more during symposiums, education sessions, oral abstract sessions and poster sessions at ASCO 2018. Click here for a comprehensive list of Ludwig scientists' activities at the Meeting.
About Ludwig Cancer Research
Ludwig Cancer Research is an international collaborative network of acclaimed scientists that has pioneered cancer research and landmark discovery for more than 40 years. Ludwig combines basic science with the ability to translate its discoveries and conduct clinical trials to accelerate the development of new cancer diagnostics and therapies. Since 1971, Ludwig has invested $2.7 billion in life-changing science through the not-for-profit Ludwig Institute for Cancer Research and the six U.S.-based Ludwig Centers. To learn more, visit www.ludwigcancerresearch.org.
Back To Top
---
ASCO to honor Ludwig scientists at 2018 annual meeting. Appl Rad Oncol.
By
News Release
|
May 31, 2018
About the Author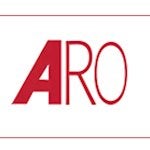 News Release