ARTMS produces Ga-68 in US Commercial Nuclear Pharmacy
By News Release
In a move that could help address the supply issues surrounding the Ga-68 isotope in the US, ARTMS recently announced the production of Ga-68 Chloride using a medical cyclotron in a US-based commercial nuclear pharmacy. The production yielded multiple curies of Ga-68 after a two-hour bombardment on a cyclotron that has long been used primarily for F-18 - FDG production.
ARTMS' Quantm Irradiation System will enable commercial nuclear pharmacies to meet the growing demand for Ga-68 based products. ARTMS is also engaged in discussions with the FDA Division of Drug Shortages on how ARTMS can solve the projected Ga-68 shortage in the United States.
"Commercial installations in US nuclear pharmacies are key to ARTMS' strategy and aligns with the recent filing of a Drug Master File with the FDA for cyclotron produced Ga-68 Chloride. Our submission to the FDA, in concert with partnerships with US Nuclear Pharmacies, demonstrates how the team at ARTMS is executing our strategy. The molecular imaging community has and will continue to develop a number of innovative agents that are labeled with Ga-68. Unfortunately, the current supply chain of germanium/gallium generators is not robust enough to meet projected demand for these products and has presented supply and logistic issues for the nuclear pharmacies," explained Charles S. Conroy, Chief Executive Officer of ARTMS.
"The actions taken in conjunction with the nuclear pharmacies are the next steps toward solving the forthcoming supply issues for this critical isotope," said Doug Gentilcore, Chief Commercial Officer of ARTMS. "After demonstrating how ARTMS' proprietary QUANTM Irradiation system (QIS™) could produce over 10 Ci Ga-68 on a low energy cyclotron, ARTMS has spent the last 18 months solidifying partnerships with drug developers and building a network of cyclotron operators who oversee the hundreds of sites globally where the QIS can be installed for daily use. Our intent is to continue working with these partners to change the way isotopes are delivered to patients in greatest need of these imaging studies."
Conroy added, "The ARTMS platform goes far beyond Ga-68 production, expanding our client's reach to other high demand diagnostic and therapeutic isotopes. I am extremely excited about the opportunity in front of ARTMS and our partners."
With a focus on optimizing production potential, ARTMS will continue the development of cyclotron-produced Ga-68 and other vitally important medical isotopes, while also pursuing multiple regulatory approvals. ARTMS has a variety of solid targets commercially available used in combination with ARTMS' QUANTM Irradiation System (QIS™).
Back To Top
---
ARTMS produces Ga-68 in US Commercial Nuclear Pharmacy. Appl Rad Oncol.
By
News Release
|
May 25, 2021
About the Author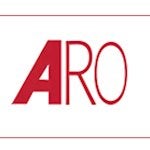 News Release