ViewRay Updates Progress of Pancreatic, Prostate Cancer Studies Using MRIdian
By News Release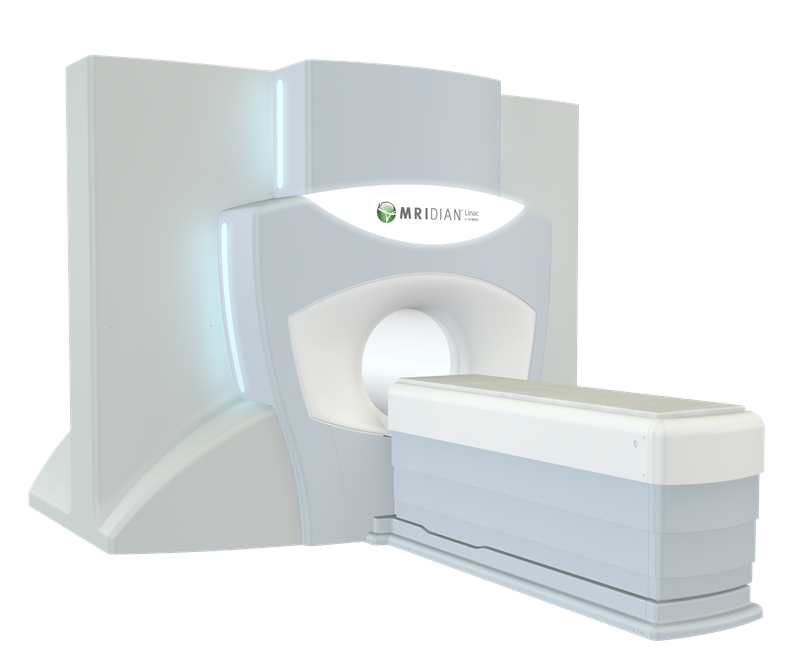 ViewRay announced findings presented at the 2022 ASTRO Annual Meeting on two different studies using its MRIdian MR-guided radiation therapy system.
The phase III randomized single-center MIRAGE trial was independently conducted by investigators at UCLA and compared MRIdian MRI-guided SBRT vs. CT-guided SBRT for localized prostate cancer.
Final outcomes of the phase III randomized trial comparing acute grade ≥2 genitourinary (GU) toxicity following MRIdian MRI-guided vs. CT-guided prostate SBRT determined that MRI-guidance significantly reduced acute grade ≥2 GU and gastrointestinal (GI) toxicity. In the trial, 156 patients were randomized and received MRIdian MRI-guided SBRT or CT-guided SBRT (40 Gy in five fractions). Acute grade ≥2 GU toxicity rates were significantly lower with MRI-guidance vs. CT-guidance (24.4% in the MRI group vs. 43.4% in the CT group). Rates of acute grade ≥2 GI toxicity were also significantly lower with MRI-guidance (0.0% in the MRI group vs. 10.5% in the CT group). On multivariable analysis, which controls for differences in the use of hydrogel spacer, prostate size, and baseline urinary symptoms, the MRI-guidance arm was associated with a 60% reduction in odds of grade ≥2 GU toxicity.
Perhaps even more notably, there were improvements in multiple patient-reported outcomes. Significantly more patients receiving CT-guided SBRT experienced large increases in urinary symptoms, as measured by a >15 points increase in International Prostate Symptom Score
(IPSS) (6.8% in the MRI group vs. 19.4% in the CT group). Similarly, a significantly greater percentage of patients experienced a clinically notable decrease in bowel-related quality of life with CT-guided, as measured by the Expanded Prostate Cancer Index Composite-26 (EPIC-26) survey (25.0% in the MRI group vs. 50.0% in the CT group). Finally, though it is too early to draw final conclusions as more than 2/3rds of men on the trial received hormonal therapy, exploratory analysis in men who did not receive hormonal therapy showed that patient-reported, sexual-function scores (by EPIC-26) decreased more in men receiving CT-guided SBRT.
"A major consideration with prostate SBRT is the margin of normal tissue around the target that is exposed to high-dose radiation. The highly positive final results of our phase III MIRAGE trial show that when MRI-guidance is used to shrink this margin, there are significant improvements in both physician-scored and patient-reported toxicity in terms of urinary and bowel side effects," said Amar Kishan, MD, Associate Professor and Chief of the Genitourinary Oncology Service at UCLA. "UCLA has had a robust, leading SBRT program since 2010, and we have long offered this to our patients using a CT-guided platform. With the positive results of our trial, we have shifted to almost exclusively offering MRI-guided SBRT. Though differences in late toxicity will take years to manifest, in the interim, these data provide strong support for the use of this advanced technology to treat with unprecedented tight margins."
Findings from SMART Pancreas, the first Phase II prospective international multi-institutional study to deliver ablative doses of radiation to pancreatic cancer patients, was presented by Parag Parikh, MD, the study's principal investigator and Director of GI Radiation Oncology and MR-Guided Radiation Therapy at the Henry Ford Cancer Institute in Detroit.
In the SMART Pancreas study, 136 patients were treated at 13 international centers with ablative MRIdian SMART, 50Gy over 5 fractions. The study's primary outcome measured grade 3 or higher gastrointestinal toxicity in the first 90 days after treatment. The study's primary safety objective was met, with zero incidences of acute grade 3+ GI toxicity definitely-related to SMART treatment.
Secondary measures of the study include overall survival, local control, distant progression-free survival, and changes in patient-reported quality of life. While study patients are still early in the follow-up period, 16.4 months from diagnosis and 8.8 months from SMART treatment, the ASTRO presentation will highlight preliminary clinical outcomes data of 1-year local control and distant progression-free survival were 82.9% and 50.6% respectively. One-year overall survival from diagnosis was 93.9%.
"We are pleased to see this prospective study confirmed our experience using MRIdian for pancreas cancer. Ablative SMART for locally advanced and borderline resectable pancreatic cancer is safe; and is promising to improve patient outcomes in this devastating disease," said Dr. Parikh. This study supports further studies looking at overall survival, such as the LAP-ABLATE randomized study that was recently opened."
Back To Top
---
ViewRay Updates Progress of Pancreatic, Prostate Cancer Studies Using MRIdian. Appl Rad Oncol.
By
News Release
|
October 28, 2022
About the Author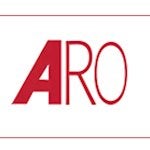 News Release