The Heart of Breast Care
As a prelude to Breast Cancer Awareness Month coming up in October, we are pleased to focus this issue on several evolving areas of breast radiation therapy.
The cover article, Cardiac-sparing radiation therapy for breast cancer, examines the wide variety of methods for adjuvant breast or chest wall RT that can help minimize radiation dose to the heart—a key contributor to coronary stenosis and other cardiac diseases. University of Pennsylvania authors provide an enlightened review of techniques to help individualize and, in turn, maximize cardiac-sparing radiation treatments, from a minimum standard of forward planning, to more advanced methods of prone positioning, deep-inspiration breath hold, intensity-modulated radiation therapy, and proton therapy.
Radiotherapy, including internal mammary nodal irradiation, and heart failure in patients receiving concurrent treatment with trastuzumab further explores the critical challenge of RT-induced cardiotoxicity. This University of Maryland study bolsters the small body of research that has failed to find a causal link between concurrent trastuzumab/RT and subsequent heart failure. It also identifies a strong trend toward a growing risk of heart failure in patients receiving anthracycline-based chemotherapy.
In Accelerated partial-breast irradiation (APBI): An emerging standard of care, Cleveland Clinic authors evaluate data supporting this underused, yet proven, technique for women with early stage breast cancer who have undergone breast-conserving surgery. This definitive review assesses applicator-based brachytherapy and its toxicity-related concerns, external-beam approaches, proton therapy, intraoperative radiation therapy, and the future outlook of APBI.
Finally in our breast cancer lineup, we present Soft tissue sarcoma of the breast following breast-conserving therapy, a helpful case report describing the challenge of re-irradiating the left chest while managing heart and lung dose.
We hope you enjoy our breast cancer coverage and additional offerings this month, including the Clinical Case Contest winner, Subclinical recurrence of anaplastic astrocytoma: Demonstrating the difficulty in distinguishing progression from pseudoprogression. Congratulations to Howard E. Morgan of LSU Health Science Center for an interesting look at how continued growth of a septated or cystic lesion without true nodular enhancement can suggest disease persistence or recurrence.
Speaking of contests, I am excited to introduce the Best Research Article contest for 2017, in addition to the Review Article of the Year, each with a $1,000 grand prize. The ARO Clinical Case Contest will become yearly in 2017 as well, featuring a $500 prize. These opportunities are a great way to contribute to the literature while reinforcing our ever-present, all-important goal: strengthening patient outcomes in radiation oncology. Please visit www.appliedradiationoncology.com for details.
Thank you for your support as we continue to grow and expand our efforts. I hope to see you in Boston this month at ASTRO 2016 for continued collaboration across the field!
Back To Top
---
The Heart of Breast Care. Appl Rad Oncol.
About the Author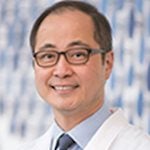 Dr. Suh is the Editor-in-Chief of Applied Radiation Oncology, and Professor and Chairman, Department of Radiation Oncology at the Taussig Cancer Institute, Rose Ella Burkhardt Brain Tumor and Neuro-oncology Center, Cleveland Clinic, Cleveland, OH.