SNMMI Applauds FDA Approval of Radiopharmaceutical Therapy for mCRPC
By News Release

After the FDA's approval of Pluvicto (177Lu-PSMA-617), a radiopharmaceutical therapy to treat metastatic castration-resistant prostate cancer (mCRPC), the Society of Nuclear Medicine and Molecular Imaging (SNMMI) issued a statement celebrating what it calls one of the greatest success stories in nuclear medicine history.
"We are delighted by the FDA approval of this transformational, innovative therapy for men with advanced metastatic castrate resistant prostate cancer," said SNMMI president Richard L. Wahl, MD, FACNM. "We are proud of the society members who contributed substantially to this new theranostic paradigm, as well as all of the authors who published articles on this therapy in The Journal of Nuclear Medicine."
The new therapy depends on the use of PET scans to identify and treat patients whose metastatic prostate cancers express PSMA (prostate specific membrane antigen). It has been shown to reduce the risk of death by 38% and reduce the risk of progression by 60 percent in mCRPC patients treated with 177Lu-PSMA-617.
"The FDA approval of 177Lu-PSMA-617 is a testament to what nuclear medicine innovators, working closely with clinical colleagues in the prostate cancer care domains, can accomplish with their unique combination of expertise in basic biology, radiochemistry, physics, and instrumentation," noted Wahl. "The development of radiopharmaceutical therapies is advancing rapidly, and we fully expect there will be more to come as they can be so effective and beneficial for patients fighting cancer."
SNMMI plans to provide guidance and support to physicians and patients as 177Lu-PSMA-617 becomes readily available. The society has updated its appropriate use criteria for PSMA PET imaging to include an indication of "Evaluation of eligibility for patients being considered for PSMA-targeted radioligand therapy," which was scored as 'appropriate' given the availability of a PSMA targeted therapy. Additionally, resources will be developed to educate mCRPC patients about the new therapy.
Back To Top
---
SNMMI Applauds FDA Approval of Radiopharmaceutical Therapy for mCRPC. Appl Rad Oncol.
By
News Release
|
March 24, 2022
About the Author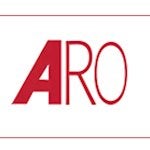 News Release