Recurrent Prostate Cancer

Image Gallery
This case is sponsored by Telix.
CASE SUMMARY
A 58-year-old man with a Gleason score of 4+5=9 prostate cancer underwent radical prostatectomy in January 2016. At the time of surgery, the cancer had progressed through the capsule and into the seminal vesicles. However, no nodes were involved. His post-operative prostate specific antigen (PSA) was 0.27 ng/ml. Patient was deemed at high risk for recurrence and was referred for salvage pelvic and prostatic bed radiotherapy in October 2016. A 68Ga PSMA-11 PET/CT was performed with no abnormal activity detected.
After radiotherapy, the patient's PSA decreased from 0.58 ng/ml to nadir of 0.46 ng/ml and then spiked to 0.63 ng/ml in July 2017. Repeat 68Ga PSMA-11 PET/CT demonstrated no abnormal activity, and the patient entered an active surveillance program with repeat PSA tests every 3-6 months. At this time, the patient was not placed on hormone therapy or androgen deprivation therapy (ADT).
In March 2018, the patient's PSA levels rose significantly to 2.9 ng/ml, necessitating a third 68Ga PSMA-11 PET/CT, which demonstrated PSMA-positive pathology. Patient received stereotactic radiotherapy to lymph nodes in the left internal iliac and right internal iliac stations. Active surveillance was again employed with no concomitant ADT.
IMAGING FINDINGS
Pursuant to the patient's rising PSA, a third 68Ga PSMA-11 PET/CT exam in March 2018 (Figures 1-2) revealed a moderately PSMA avid lymph node in the left internal iliac station at the presacral region and a small, mildly PSMA avid lymph node in right internal iliac station. Activity was also detected in the bladder.
Due to continued rising PSA levels, the patient received a fourth 68Ga PSMA-11 PET/CT exam in July 2020 (Figures 3-4), which detected a new PSMA avid right internal iliac node and a new PSMA avid right para-aortic node. Ureteric activity was also apparent. Sequential Ga-68 PSMA-11 PET/CT exams demonstrated an increase in physiologic activity. However, the previously treated nodal disease was improved.
DIAGNOSIS
Recurrent prostate cancer with possible metastasis to right paraaortic and pelvic lymph nodes
FOLLOW-UP
Patient reinitiated stereotactic radiotherapy without ADT.
DISCUSSION
Contrary to declining death rates for many common cancers, prostate cancer deaths are rising, with an increase of 5 percent from 2019 to 2020.1 Although most primary prostate cancer cases can be managed with radiotherapy or radical prostatectomy, 40 percent of men treated for this cancer will have disease relapse,2 with castration-resistant prostate cancer accounting for most deaths.3 68Ga PSMA-11 PET/CT suggests better sensitivity to low levels of PSA,4 and the ability to identify the location of disease recurrence after radical prostatectomy in half of the patients with a PSA level between 0.5 and 1 ng/ml,5,6 as demonstrated in this case study.
Additionally, 68Ga PSMA-11 PET/CT is substantially more likely to detect metastases from prostate cancer than conventional imaging using CT and bone scan and using 68Ga PSMA-11 PET/CT is more likely to change the course of treatment than conventional imaging.7,8
CONCLUSION
This case report confirms the value of 68Ga PSMA-11 PET/CT in following patients with castration-resistant prostate cancer post-surgery and determining the most appropriate course of treatment when metastatic disease is detected.
Ureteric activity may be prominent. Physiologic increased activity may be seen in the kidneys, salivary glands and small bowel. The sensitivity of 68Ga PSMA-11 PET increases with rising PSA levels, with a lower yield at PSA < 0.5 ng/ml and a higher yield at PSA > 2.0 ng/ml. Stereotactic radiotherapy may delay introduction of ADT, however, there is a survival advantage in treating oligometastatic disease.9
REFERENCES
Cancer Facts & Figures 2020. American Cancer Society. Available at https://www.cancer.org/research/cancer-facts-statistics/all-cancer-facts-figures/cancer-facts-figures-2020.html.
Mullins JK, Feng Z, Trock BJ, Epstein JI, Walsh PC, Loeb S. The impact of anatomical radical retropubic prostatectomy on cancer control: the 30-year anniversary. J Urol. 2012; 188: 2219-2224. doi:10.1016/j.juro.2012.08.028.
Denmeade SR, Isaacs, JT. A history of prostate cancer treatment. Nat Rev Cancer. 2002; 2: 389-396. doi:10.1038/nrc801.
Pfister D, Bolla M, Briganti A, Carroll P, Cozzarini C, et al. Early salvage radiotherapy following radical prostatectomy. Eur Urol. 2014: 65: 1034-1043. doi:10.1016/j.eururo.2013.08.013.
Lenzo NP, Meyrick D, Turner JH. Review of Gallium-68 PSMA PET/CT Imaging in the Management of Prostate Cancer. Diagnostics (Basel). 2018 Feb 11;8(1):16. doi: 10.3390/diagnostics8010016. PMID: 29439481; PMCID: PMC5871999.
von Eyben FE, Baumann GS, Baum RP. PSMA diagnostics and treatments of prostate cancer become mature. Clin Transl Imaging. 2018;6:145-148. doi:10.1007/s40336-018-0270-2.
Asokendaran ME, Meyrick DP, Skelly LA, Lenzo NP, Henderson A. Gallium-68 prostate-specific membrane antigen positron emission tomography/computed tomography compared with diagnostic computed tomography in relapsed prostate cancer. World J Nucl Med. 2019 Jul-Sep;18(3):232-237. doi: 10.4103/wjnm.WJNM_59_18. PMID: 31516365; PMCID: PMC6714155.
Pomykala KL, Czernin J, Grogan TR, Armstrong WR, Williams J, Calais J. Total-Body 68Ga-PSMA-11 PET/CT for Bone Metastasis Detection in Prostate Cancer Patients: Potential Impact on Bone Scan Guidelines. J Nucl Med. 2020 Mar;61(3):405-411. doi: 10.2967/jnumed.119.230318. Epub 2019 Sep 20. PMID: 31541035; PMCID: PMC7067527.
Broughman JR, Fleming CW, Mian OY, Stephans KL, Tendulkar RD. Management of Oligometastatic Prostate Cancer. Appl Radiat Oncol. 2020 Sep;9(3):6-10. Epub 2020 Sep 9. PMID: 33134438; PMCID: PMC7595346.
Back To Top
---
Recurrent Prostate Cancer . Appl Rad Oncol.
About the Author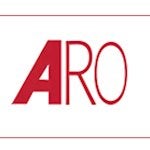 Nuclear Medicine and Internal Medicine Physician, GenesisCare Theranostics (Dr. Lenzo); President, American Molecular Imaging, Inc., Assistant Professor of Nuclear Medicine, California Northstate University School of Medicine (Dr. Sohi); Radiation Oncologist, GenesisCare (Dr. Lim)