Multidisciplinary recommendations released for breast cancer patient care during COVID-19
By News Release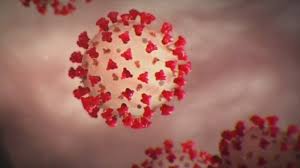 The American Society of Breast Surgeons (ASBrS), the National Accreditation Program for Breast Centers (NAPBC), the National Comprehensive Cancer Network (NCCN), the Commission on Cancer (CoC) of the American College of Surgeons, and the American College of Radiology® (ACR®) have released new joint recommendations for prioritization, treatment and triage of breast cancer patients during the coronavirus (COVID-19) pandemic.
"As hospital resources and staff become limited, it is vital to define which breast cancer patients require urgent care and which can have delayed or alternative treatment without changing survival or risking exposure to the virus," said Jill R. Dietz, MD, FACS, president of the ASBrS.
"The COVID-19 pandemic presents unprecedented challenges. These guidelines can help modify patient care to minimize exposure risk and preserve resources for patients with the most immediate need for care," said Lawrence N. Shulman, MD, chair of the CoC.
The new recommendations categorize these patients into priority levels (A, B, C) for urgency of care across all specialties and provide treatment recommendations for each category.
Priority A patients have conditions that are immediately life-threatening or symptomatic, requiring urgent treatment
Priority B patients have conditions that do not require immediate treatment but should start treatment before the pandemic is over
Priority C patients have conditions for which treatment can be safely deferred until the pandemic is over
"Implementation of these recommendations, based on the highest level of available evidence, must be adapted to current resource availability and COVID-19 pandemic severity in that region," said Scott H. Kurtzman, MD, FACS, chair of the NAPBC.
"The risk of disease progression and worse patient outcomes should be weighed against risk of patient and staff exposure to the virus," said Debra Monticciolo, MD, FACR, president of the ACR.
"Doctors should use the recommendations to prioritize care for these patients and adapt treatment recommendations to the local context at their hospital," said William J. Gradishar, MD, chair of the NCCN breast cancer panel.
Access the new joint breast cancer patient care recommendations here.
Back To Top
---
Multidisciplinary recommendations released for breast cancer patient care during COVID-19 . Appl Rad Oncol.
By
News Release
|
April 13, 2020
About the Author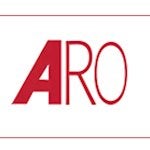 News Release