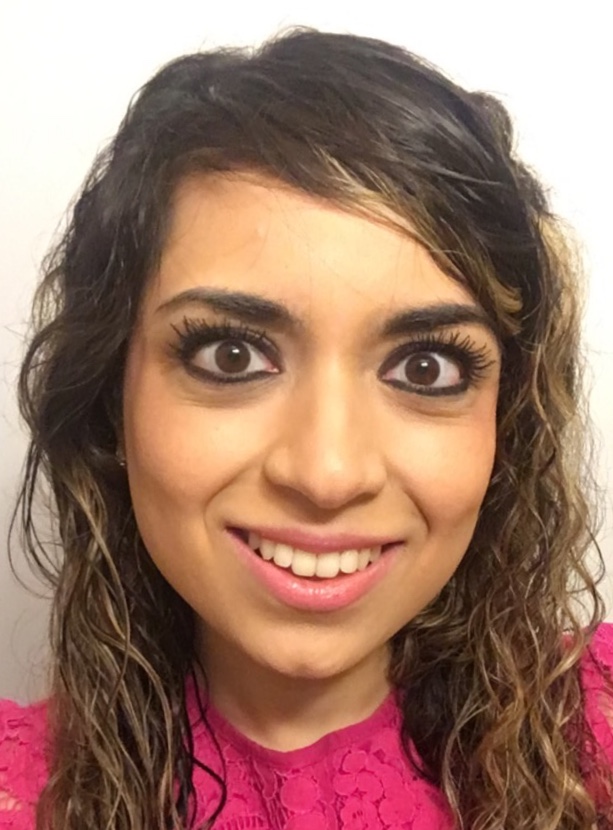 Amishi Bajaj, MD, is a PGY2,
radiation oncology, Northwestern
Feinberg School of Medicine,
Chicago, IL
As of early April 2020, 1.34 million cases of COVID-19 have been confirmed worldwide, of which more than 360000 have been reported in the US, accounting for over 25% of cases.1 Furthermore, the death toll secondary to the novel coronavirus has been significant, with 10831 reported deaths in the US and 74565 worldwide. The cumulative death rate for patients infected with COVID-19 has surged to 20 times greater than the cumulative death rate for influenza both for those aged 0-64 and those 65 or older. Particularly alarming is the 10.4% death rate for the geriatric population aged 85-plus vs a death rate of 0.83% for patients older than 65 infected with influenza.2 Along with the significant anxiety associated with these frightening statistics comes a great fear of the unknown, as the novel coronavirus has been spreading rapidly across nations and globally, earning its reputation as a true public health emergency.
Equally concerning is new evidence regarding the means of viral transmission, with an estimated 25% of transmitted cases attributed to disease carriers demonstrating no symptoms.3 While the concept of asymptomatic transmission is hardly new and has been studied in the context of other viral infections,4 the significant prevalence of asymptomatic carriers infected with COVID-19 lends a great degree of insidiousness not documented for influenza or even the original SARS-CoV identified in 2003. Overall, the virulence of SARS-CoV-2, coupled with asymptomatic transmission, has yielded debate regarding optimal practices for continued delivery of safe, effective and resource-conscious patient care across health care disciplines.
Oncologic care in particular has been greatly impacted by the ongoing public health emergency given the great threat imposed to cancer patients. This patient population has been deemed particularly susceptible based on age, performance status and, frequently, immunosuppression secondary to ongoing systemic therapy, among other sociodemographic and treatment-related factors. Cancer care is situated at a uniquely troubling intersection between the desire to safeguard a vulnerable patient population from COVID-19 while providing necessary treatment in a timely manner to avoid compromising oncologic outcomes. With about 50% of cancer patients receiving radiation therapy as part of their management,5 radiation oncology departments across the country have rapidly implemented appreciable adaptations to workflow while contemplating several major questions: What is the best way to prevent exposure, both to individuals with confirmed infections and asymptomatic carriers? What is the optimal timing for delivery of radiation therapy for patients, and how will changes in clinical decision-making influence outcomes in the future? And, as the number of health care workers deployed to work in inpatient/intensive care settings steadily increases daily, what degree of reduced workflow allows for maintaining a functional department while adequately addressing the needs of hospital systems at large? While answers to some of these questions remain elusive, some solutions are addressing arising issues.
Exposure Safeguards
Regarding efforts to minimize exposure and disease spread, practices for each department may vary and are greatly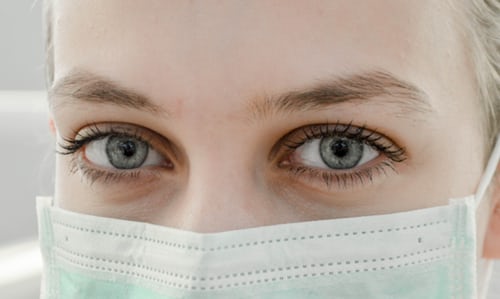 influenced by regulations proposed by institutional administration within the greater context of the geographic locale. At many centers, patients and employees are required to enter through separate entrances and undergo a screening process with survey questions reviewing classic COVID-19 symptomatology (fever, cough, and dyspnea) as well as history of known exposure.6 They are then often provided with surgical facemasks, as the predominant mode of transmission for SARS-CoV-2 is via respiratory droplets. Unfortunately, the increasing unavailability of personal protective equipment (PPE) for minimizing exposure to front-line health care workers, let alone patients and visitors, is in itself a topic of significant controversy that merits recognition and significantly impacts efforts at minimizing exposure.7 Upon arrival to the radiation oncology department, patients again undergo screening and further triaging, with appointments scheduled at spaced intervals when possible to minimize prolonged overlap in the waiting room. When roomed, patients are placed in an open exam room with sufficient air exchange, and clinical encounters are limited to essential staff.
How does one manage a patient who has tested positive? Initial evaluation of such a patient begins with confirming that all individuals involved don appropriate PPE, including a contact isolation gown, gloves (following proper hand hygiene), and, ideally, a NIOSH-approved N95 filtering respirator with either a face shield or goggles.8 When feasible, it is necessary to delay initiation of simulation planning and radiation therapy for a patient found to be COVID positive due to quarantine restrictions.6 For urgent clinical scenarios in which early initiation of radiation therapy may not be avoided, appropriate sterilization of all equipment used is of utmost importance. Sterilization and sanitation prove both time-consuming – as some institutional protocols require treatment vaults to be disinfected for hours prior to next usage – in addition to being cumbersome, especially for a limited workforce.
Clinical Decision-Making
For patients with confirmed infections, clinical decision-making may greatly vary. Rivera et al published a hypothetical triage decision tree delineating a potential approach to the COVID-positive patient referred for radiation therapy.6 For patients newly diagnosed with COVID who are undergoing treatment, the issue of treatment breaks manifests given the CDC guidelines proposing a 14-day minimum quarantine, thus increasing treatment package time and sacrificing confidence in local disease control.6 To pre-empt the possibility of treatment breaks and minimize health care visits even for COVID-negative patients, ASTRO's COVID-19 recommendations urge using hypofractionated treatment regimens when appropriate.9 In the recent international guidelines for management of breast cancer during COVID-19, Coles et al even propose a 5-fraction regimen, referencing the FAST trial.10
A Shift to Telemedicine
Implementing policies that encourage telemedicine for "nonessential visits" has resulted in significant implications for clinical decision-making. But this begs the question: What constitutes a nonessential visit in the realm of cancer care? While many surveillance visits have easily transitioned to telephone conversations, particularly for patients with reassuring imaging findings, the transition to telemedicine visits for consultations carries unclear consequences. One virtue of the Swiss cheese model in patient care is the redundancy with which actions are performed, and this includes the physical examination. In the words of Sir William Osler, "One finger in the throat and one in the rectum makes a good diagnostician."11 From a hypothetical patient safety standpoint, relying on previous documentation by another clinician in lieu of in-person evaluation may potentially lead providers astray; this clinical acumen is what distinguishes the art of medicine from the science.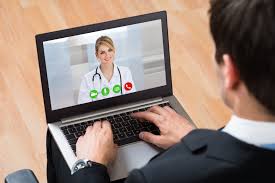 Separately, the shift to telemedicine has variable psychosocial consequences: While some patients may feel relieved to not present to the clinic, others may feel socially isolated or abandoned by their health care providers in a time of great uncertainty while struggling to overcome the emotional turmoil inherently associated with a cancer diagnosis.
All of that said, the transition to telemedicine has been absolutely instrumental in minimizing exposure for patients and health care workers while reducing workforce numbers. When feasible and clinically appropriate, we may witness a paradigm shift toward telemedicine encounters even in the absence of a pandemic.
Health Care Worker Recruitment vs Requirement
For now, as providers in so-called "nonmedicine" specialties are recruited to assist colleagues managing a seemingly endless number of COVID-positive inpatients, there has not yet been explicitly documented evidence of a strain on the radiation oncology workforce to the point of compromising throughput. If and when further deployment should occur, this issue could be readily mitigated by redirecting trainees who have more recently completed preliminary medicine training while allowing for attending physicians to continue providing for their cancer patients, many of whom are in much need of their support. Unfortunately, ongoing controversy has recently emerged regarding health care worker recruitment, with some centers simply requesting volunteers among willing personnel while others have mandated full cooperation with the needs of the hospital system in order to remain employed.12
Nevertheless, even in these times of fear, uncertainty, and rampant subclinical disease, let us never lose sight of the joy and supreme privilege in practicing the healing arts, whatever that entails. As country physician Dr. William Victor Johnson said in Before the Age of Miracles: "No one can do better as there is no one else here."13
Most certainly, we are here to fulfill our duty to patients across the world, for beyond being radiation oncologists, we will always be – first and foremost – physicians.
REFERENCES
Coronavirus disease (COVID-19) pandemic. World Health Organization. Accessed April 7, 2020. https://www.who.int/emergencies/diseases/novel-coronavirus-2019-coronavirus-2019.
Secon, H. The coronavirus death rate in the US is far higher than that of the flu – here's how the 2 compare across age ranges. Business Insider. Accessed April 7, 2020. https://www.businessinsider.com/coronavirus-compared-seasonal-flu-in-the-us-death-rates-2020-3.
Robert Redfield, director of CDC in personal communication (phone interview with Sam Whitehead). "CDC Director on Models for the Months to Come: 'This Virus Is Going to Be with Us.' Accessed April 7, 2020. https://www.npr.org/sections/health-shots/2020/03/31/824155179/cdc-director-on-models-for-the-months-to-come-this-virus-is-going-to-be-with-us.
Ip DK, Lau LL Leung NH, et al. Viral shedding and transmission potential of asymptomatic and paucisymptomatic influenza virus infections in the community. Clin Infect Dis. 2017;64:736-742.
Baskar R, Lee KA, Yeo R, Yeoh KW. Cancer and radiation therapy: current advances and future directions. Int J Med Sci. 2012;9(3):193-199.
Rivera A, Ohri N, Thomas E, Miller R, Knoll MA. The impact of COVID-19 on radiation oncology clinics and cancer patients in the U.S. [published online ahead of print, 2020 Mar 27]. Adv Radiat Oncol. 2020.
Strategies for Optimizing the Supply of Facemasks. Centers for Disease Control and Prevention. Accessed April 7, 2020.https://www.cdc.gov/coronavirus/2019-ncov/hcp/ppe-strategy/face-masks.html.
Coronavirus (COVID-19). Centers for Disease Control and Prevention. Accessed April 7, 2020. https://www.cdc.gov/coronavirus/2019-ncov/index.html.
COVID-19 Clinical Guidance. American Society for Radiation Oncology. Accessed April 7, 2020.
Coles CE, Aristei C, Bliss, J et al. International guidelines on radiation therapy for breast cancer during the COVID-19 pandemic. Clin Oncol. 2020;32(5):279-281.
Chaun H. Sir William Osler and gastroenterology. Can J Gastroenterol. 2010;24(10):615-618.
Rahal S, LeBlanc B. Help with COVID-19 patients or lose job, Beaumont Health says. Detroit News. Accessed on April 7, 2020. https://www.detroitnews.com/story/business/2020/04/05/help-coronavirus-patients-lose-job-beaumont-tells-workers/2948002001/
Rourke J. The ideal family physician: W. Victor Johnston oration to the College of Family Physicians of Canada, Convocation, Winnipeg, Man, October 2007. Can Fam Physician. 2008;54(1):18-21.
Back To Top