FLASH Into View: Clinical Implications of Ultrahigh Dose Rate RT
Welcome to the June issue of ARO focusing on the exciting prospect of FLASH radiation therapy (FLASH-RT). With much unknown about this burgeoning field, we are pleased to present two comprehensive review articles on current and emerging technologies for delivering ultrahigh dose rate (UHDR) RT and its potential to widen the therapeutic ratio in radiation oncology. Both reviews offer free SA-CME credit (with more topics available online).
In the first review, Technological Basis for Clinical Trials in FLASH-RT, the authors provide a terrific summary of the modalities, machinery and treatment parameters for UHDR RT, and describe associated limitations and potential indications of the technologies enabling these trials. The second review article, FLASH RT: Review of the Literature and Considerations for Future Research and Proton Therapy FLASH Trials, is a thorough, well-written examination of the rationale for and preclinical/clinical outcomes of proton FLASH-RT.
We also present the Technology Trends article FLASH Stance – Updates in Ultrahigh Dose Rate RT, in which industry leaders and clinical experts further describe important trials, linac modifications, areas of caution, and more.
In addition to the issue's FLASH focus, we are excited to present the timely research article, The Role of Patient Reported Outcomes (PROs) in Esophageal Cancer Patients Receiving ChemoRT. Among findings, the authors show how PROs and their associations with disease characteristics can predict potential toxicities in this complex patient population and help improve treatment planning and supportive care during treatment. A second research article, Measured Distribution of Total Red Bone Marrow in Young Children, is an exploratory pilot study with interesting implications for future research in MRI-guided radiation planning for TBI or marrow-sparing RT in patients undergoing radiation for other solid malignancies.
A case report is featured as well: Craniospinal Irradiation for Leptomeningeal Disease (LMD) in Recurrent Breast Cancer is a noteworthy report highlighting the need for a comprehensive workup if LMD is suspected.
Lastly, the editorial, Medical School Curricula: Giving Radiation Oncology a Seat at the Table, addresses the steep drop in medical student interest in our specialty, which underscores the critical need for initiatives to reverse this decline. As the authors stress, not understanding the basic principles of RT will undermine the ability of future providers to properly triage cancer patients and deliver quality care.
Beyond these pages, we are happy to introduce ARO Insights, a new blog featured on our website by our medical student liaison Nadia Saeed, an MD candidate at Yale. Please enjoy her excellent inaugural blog, Applications of Virtual Learning to Diversify the Radiation Oncology Workforce. In addition, more live ARO webinars will be featured online. We hope you enjoy these free offerings!
In closing, we wish you a safe and restorative summer as COVID-19 vaccinations climb and much-needed reconnections resume – at least in many areas. In parts of the world where cases continue to surge given the coronavirus variants, our shared knowledge, resources, and compassion will be important as we continue to tackle COVID-19 globally.
Back To Top
---
Suh JH. FLASH Into View: Clinical Implications of Ultrahigh Dose Rate RT. Appl Rad Oncol. 2021;10(2):3.
About the Author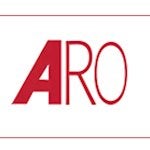 Dr. Suh is the Editor-in-Chief of Applied Radiation Oncology, and Professor and Chairman, Department of Radiation Oncology at the Taussig Cancer Institute, Rose Ella Burkhardt Brain Tumor and Neuro-oncology Center, Cleveland Clinic, Cleveland, OH