First Patient Imaged in PSMA-Negative Prostate Cancer Trial
By News Release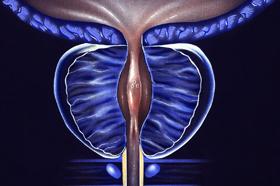 The first patient in a US-based diagnostic 64Cu SAR-Bombesin trial (SABRE NCT05407311) for patients with PSMA-negative prostate cancer has been imaged.
SABRE (Copper-64 SAR-BisPSMA in Biochemical Recurrence of prostate cancer) is a Phase II Positron Emission Tomography (PET) imaging trial of participants with PSMA-negative biochemical recurrence (BCR) of prostate cancer following definitive therapy. It is a multi-center, single arm, non-randomised, open-label trial of 64Cu -labelled SAR-Bombesin in 50 participants. The primary objectives of the trial are to investigate the safety and tolerability of the product as well as its ability to correctly detect recurrence of prostate cancer.
Dr Luke Nordquist, CEO, Urologic Medical Oncologist and Principal Investigator at the Urology Cancer Center and GU Research Network in Omaha, Nebraska, commented, "We are very excited to have recruited and imaged the first participant in this trial which will explore the clinical benefits of the novel SAR-Bombesin agent. Based on the promising preclinical and clinical data to date, SAR-Bombesin shows great potential for improving the diagnosis and treatment for not only patients with prostate cancer that are PSMA negative, but also across broader prostate cancer indications.
"SABRE is the third trial with Clarity's Targeted Copper Theranostics (TCTs) that GURN is recruiting into. This momentum is underpinned by our belief that the TCTs are the next-generation products that will enable the radiopharmaceutical field to overcome the manufacturing and supply chain challenges associated with the current products in the market and facilitate the expansion of radiopharmaceuticals into the large global oncology market. We look forward to generating data from the trial to validate the potential clinical benefits for large patient populations and improve patient care."
Clarity's Executive Chairman, Dr Alan Taylor, commented, "We are very excited to progress the SABRE trial in the United States as we are already seeing an improved treatment paradigm in the management of PSMA-negative disease for patients with SAR-Bombesin who were imaged under the Therapeutic Goods Agency's Special Access Scheme in Australia2.
"Given the data to date indicates the potential diagnostic and therapeutic benefits of SAR-Bombesin, we look forward to generating further evidence as we accelerate the product to market. Subject to the outcome of the SABRE trial, Clarity is planning to launch a pivotal Phase III diagnostic trial for first product approvals in the US. We are also preparing to run a theranostic trial with an Investigational New Drug (IND) application scheduled for submission to the US Food and Drug Administration (FDA) later this year. We look forward to progressing our SAR-Bombesin program and potentially providing a large patient population with accurate and precise detection and treatment of their prostate cancer," said Dr Taylor.
Back To Top
---
First Patient Imaged in PSMA-Negative Prostate Cancer Trial. Appl Rad Oncol.
By
News Release
|
October 07, 2022
About the Author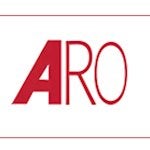 News Release