Blue Earth Therapeutics Gets UK Innovation Passport That Helps Accelerate Time to Market
By News Release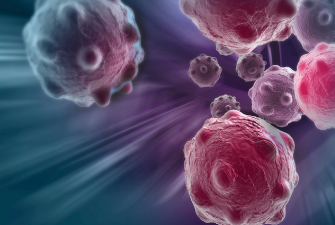 Blue Earth Therapeutics, a Bracco company, has been awarded an Innovation Passport for its investigational therapeutic radiopharmaceutical, 177Lu-rhPSMA-10.1, for the treatment of metastatic castrate-resistant prostate cancer.
The Innovation Passport is a designation for innovative medicines and is the entry point to the Innovative Licensing and Access Pathway (ILAP), which aims to accelerate time to market to facilitate patient access. The ILAP aims to achieve this goal by enabling enhanced coordination between sponsors and the UK Medicines and Healthcare products Regulatory Agency (MHRA), leading up to Marketing Authorization Application (MAA) submissions and by providing the opportunity for accelerated MAA reviews. The award was announced by the MHRA in partnership with other ILAP Steering Group members, The All Wales Therapeutics and Toxicology Centre, the National Institute for Health and Care Excellence (NICE) and the Scottish Medicines Consortium (SMC).
"We are very pleased to be awarded the Innovation Passport, and believe that it recognizes the patient need for innovative radiopharmaceutical treatments having an optimized therapeutic index such as 177Lu-rhPSMA-10.1 for prostate cancer," said David E. Gauden, DPhil, Chief Executive Officer of Blue Earth Therapeutics. "We look forward to working closely with the MHRA and its partner agencies in developing a roadmap that can provide appropriate patients with accelerated access to next generation healthcare treatment."
ILAP was established in January 2021 as a new pathway that supports innovative approaches to the safe, timely and efficient development of medicines to improve patient access. It supports collaboration between the MHRA, its healthcare partners and the sponsoring pharmaceutical company. The ILAP is open to both commercial and non-commercial developers of medicines (UK based and/or global). It comprises of an Innovation Passport designation, a Target Development Profile (TDP) and provides companies with access to a toolkit to support all stages of the design, development and approvals process. The ILAP provides companies with opportunities for enhanced regulatory and other stakeholder input.
rhPSMA compounds are referred to as radiohybrid ("rh"), as each molecule possesses three distinct domains. The first consists of a Prostate-Specific Membrane Antigen (PSMA)-targeted receptor ligand which attaches to and is internalized by prostate cancer cells. It is attached to two labelling moieties which may be radiolabeled with either 18F for PET imaging, or with isotopes such as 177Lu or 225Ac for therapeutic use – creating a true theranostic technology. They may play an important role in patient management in the future, and offer the potential for precision medicine for men with prostate cancer. Radiohybrid technology and rhPSMA originated from the Technical University of Munich, Germany. Blue Earth Diagnostics acquired exclusive, worldwide rights to rhPSMA diagnostic imaging technology from Scintomics GmbH in 2018, and therapeutic rights in 2020, and has sublicensed the therapeutic application to its sister company Blue Earth Therapeutics. Blue Earth Therapeutics and Blue Earth Diagnostics work closely on the development of 177Lu-rhPSMA-10.1. Currently, rhPSMA compounds have not received regulatory approval.
Back To Top
---
Blue Earth Therapeutics Gets UK Innovation Passport That Helps Accelerate Time to Market. Appl Rad Oncol.
By
News Release
|
November 09, 2022
About the Author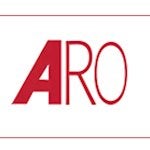 News Release