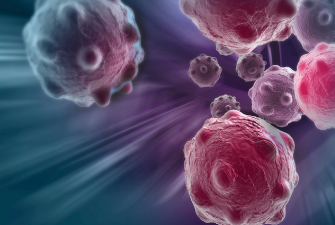 Since 2010, the number of prostate cancer patients in the U.S. choosing active surveillance over surgery or radiation has rapidly increased, rising from 16% to 60% for low-risk patients and from 8% to 22% for patients with favorable-intermediate-risk cancers, according to a study published in JAMA Internal Medicine.
Active surveillance includes actively monitoring prostate cancer for progression, with the intention to intervene with surgery or radiation therapy if the cancer progresses.
It is the preferred treatment option for men with low-risk prostate cancer and an option for favorable intermediate-risk prostate cancer because it mitigates the adverse effects associated with overtreating men with indolent cancer, while remaining oncologically safe.
"The study's findings are encouraging because there is an increase in the proportion of men with indolent cancer who benefit from active surveillance over time," said lead author Bashir Al Hussein Al Awamlh, MD, a second-year Urologic Oncology fellow at Vanderbilt University Medical Center (VUMC). "In light of recent data suggesting that active surveillance is safe among men with favorable-risk prostate cancer, our findings suggest that patients and physicians are increasingly becoming more comfortable with observing a subset of these cancers, extending the benefits of surveillance to more men.
"However, there remains room for improvement in active surveillance uptake to reach similar rates as in some countries in Europe or Australia. There is also huge need for interventions to limit the observed disparities surveillance utilization," he said.
VUMC researchers, in collaboration with Case Western Reserve University, Weill Cornell Medicine and the National Cancer Institute, studied patients from 2010-2018 and found disparities by race and ethnicity, income and rurality in receiving active surveillance in the U.S.
Hispanic men, men with low income, and men residing in rural areas were less likely to choose or be offered active surveillance.
"We would like to see the rising tide of active surveillance lift all boats," said co-author Daniel Barocas, MD, MPH, FACS, William L. Bray Professor and Executive Vice Chair of Urology at VUMC.
Study authors used the Surveillance, Epidemiology and End Results (SEER) "Prostate with Watchful Waiting database" to identify men over 40 with low- and favorable intermediate-risk prostate adenocarcinoma from 2010-2018, as defined by the National Comprehensive Care Network.
They reported that a higher number of positive biopsy cores was associated with a higher likelihood of undergoing surgery or radiation, rather than surveillance.
"Interestingly, in low-risk disease, additional positive cores on biopsy were associated with decreased active surveillance use," Al Hussein Al Awamlh said. "This was somewhat surprising and merits additional study because, while guidelines suggest considering the number of positive biopsies when determining if men are suitable candidates for active surveillance, the role of these few additional cores in forgoing surveillance seems pronounced in these data."
Al Hussein Al Awamlh said the disparity issues, in particular, warrant further study.
"Disparities by race, ethnicity and social determinants of health in prostate care delivery is a well-recognized issue," he said. "We aim to study further the drivers behind the differences in the care we observed among men with indolent cancer and provide data that can be used to design interventions to improve care delivery by increasing the use of active surveillance."
Back To Top