SORAYA Trial Meets Primary Endpoints for Treatment Response in Ovarian Cancer
By News Release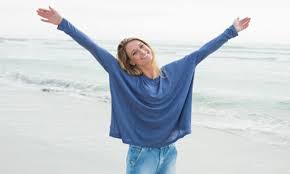 ImmunoGen announced full results from its pivotal SORAYA trial evaluating the efficacy and safety of mirvetuximab soravtansine (mirvetuximab) monotherapy in patients with folate receptor alpha (FRα)-high platinum-resistant ovarian cancer who have been previously treated with Avastin (bevacizumab).
"Patients with platinum-resistant ovarian cancer have limited treatment options, and these are associated with low response rates and significant toxicity," said Ursula Matulonis, MD, Chief of the Division of Gynecologic Oncology at the Dana-Farber Cancer Institute, Professor of Medicine at the Harvard Medical School, and SORAYA Co-Principal Investigator. "With an objective response rate of 32.4%, far exceeding that seen with current therapies, and a median duration of response approaching seven months, mirvetuximab continues to demonstrate impressive efficacy in patients with platinum-resistant disease who have already received bevacizumab. The anti-tumor activity and consistent safety and tolerability data from the SORAYA trial further underscore the potential of mirvetuximab, if approved, to become a practice-changing, biomarker-driven standard of care for these patients."
SORAYA is a single-arm study of mirvetuximab in patients with platinum-resistant ovarian cancer whose tumors express high levels of FRα and who have been treated with one to three prior regimens – at least one of which included bevacizumab. The primary endpoint for the study is confirmed objective response rate (ORR) as assessed by investigator and the key secondary endpoint is duration of response (DOR). ORR was also assessed by blinded independent central review (BICR). The study is designed to rule out a 12% ORR, based on expected outcomes of 4% to 13% with available single agent chemotherapy. Data previously generated in a post-hoc pooled analysis of seventy patients from prior studies of mirvetuximab in platinum-resistant disease formed the basis for the design of SORAYA, with an investigator-assessed ORR of 31.4%, median DOR of 7.8 months, and median progression-free survival (PFS) of 4.4 months.
SORAYA enrolled 106 patients with a median of three prior lines of therapy; 51% had three prior lines of therapy and 48% had one to two prior lines of therapy. All patients received prior bevacizumab; 48% of patients received a prior PARP inhibitor (PARPi).
"We are thrilled with the SORAYA results, which are remarkably consistent with data previously generated with mirvetuximab in a heavily-pretreated population of platinum-resistant ovarian cancer patients that included prior exposure to bevacizumab. Based on the impressive anti-tumor activity, durability of response, and safety profile observed in SORAYA, we believe mirvetuximab has the potential to displace single-agent chemotherapy as the standard of care for FRα-high platinum-resistant ovarian cancer," said Anna Berkenblit, MD, Senior Vice President and Chief Medical Officer of ImmunoGen. "We are very grateful for all of the patients and physicians who committed their time and effort to this study, and with these positive results, we expect to submit the BLA for mirvetuximab this month to support potential accelerated approval in the US this year. The strength and consistency of the SORAYA data give us confidence in a positive outcome in the ongoing confirmatory MIRASOL trial, intended to support the potential full approval of mirvetuximab, with top-line data anticipated in the third quarter."
Back To Top
---
SORAYA Trial Meets Primary Endpoints for Treatment Response in Ovarian Cancer. Appl Rad Oncol.
By
News Release
|
March 24, 2022
About the Author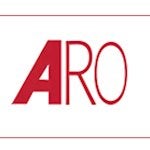 News Release