Siemens Nets FDA Clearance for All-Purpose SPECT/CT
By News Release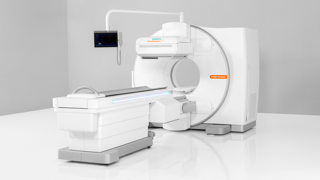 Siemens Healthineers received US FDA 510(k) clearance for Symbia Pro.specta, a SPECT/CT system with a low-dose CT of up to 64 slices for impressive detail, automatic SPECT motion correction for additional image clarity, and an intuitive and automated workflow to guide the user through the entire decision-making process of the examination. Designed to replace the Symbia Intevo family of SPECT/CT scanners, the Symbia Pro.specta is an all-purpose system that can be customized to accommodate a wide range of clinical exams, patient types, and department settings. The company made the announcement at the 2022 Annual Meeting of the Society of Nuclear Medicine & Molecular Imaging (SNMMI).
Historically, SPECT/CT has not been accessible to all healthcare providers. Instead, many institutions continue to use SPECT-only gamma cameras, which cannot always accommodate the clinical needs of a modern molecular imaging or radiology department. With its optimized, low-dose imaging, intuitive workflow, and ability to fit into most existing SPECT rooms, the Symbia Pro.specta SPECT/CT system removes barriers to SPECT/CT adoption and helps providers transition from SPECT-only and early-generation SPECT/CT systems.
At the heart of the Symbia Pro.specta is myExam Companion, which includes an intuitive user interface that eliminates the traditional manual and user-dependent SPECT/CT imaging workflow. myExam Companion provides automated tools to guide the user through every step of the exam's decision-making process—from system and patient preparation to image acquisition and reconstruction to evaluation and postprocessing—so departments can achieve consistent results quickly and more easily, regardless of the patient, procedure, or user experience level. Another major innovation that is standard is data-driven patient motion correction, which automatically corrects for patient movement in a SPECT exam with the click of a button, improving image quality without adding complexity. Additionally, data-driven respiratory motion correction for cardiac examinations is available as an option.
Designed for all SPECT/CT imaging applications, the Symbia Pro.specta can be tailored as needed with specialized clinical tools for optimized imaging in cardiology, neurology, oncology, orthopedics, and more. Flexible detectors along with an accessible design facilitate imaging for a wide range of patient types—including pediatric, obese, and physically challenged patients—without compromising exam quality, patient comfort, or staff efficiency. The scanner also can be used for either stand-alone diagnostic CT or SPECT imaging, providing the user with the same intuitive interface for simpler operation.
The Symbia Pro.specta features a minimum of 32 and a maximum of 64 CT slices, and it comes standard with a tin filter and CT iterative reconstruction for ultra-low patient and room dose. Its advanced quantification capabilities help the user determine the patient's response to therapy. Capable of imaging at any energy level, the scanner is primed for imaging the high-energy isotopes increasingly used in theranostics, an approach that combines diagnostic and therapeutic agents to treat patients.
"Siemens Healthineers is proud to introduce the Symbia Pro.specta SPECT/CT scanner, which provides our customers with the ideal vehicle for transitioning from their SPECT-only and first-generation SPECT/CT cameras to a state-of-the-art SPECT/CT scanner that can perform a full spectrum of nuclear medicine examinations," said Jim Williams, PhD, Head of Siemens Healthineers Molecular Imaging. "The Symbia Pro.specta will help healthcare institutions overcome barriers to care by ensuring accessibility through its ease of use and ability to fit into existing SPECT rooms."
Back To Top
---
Siemens Nets FDA Clearance for All-Purpose SPECT/CT. Appl Rad Oncol.
By
News Release
|
June 13, 2022
About the Author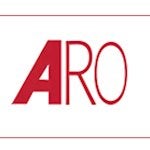 News Release