Protons for NSCLC and brachytherapy technique for prostate cancer
Welcome to the second year of Applied Radiation Oncology (ARO), a journal that continues to grow in readership reaching more than 5,700subscribers in 2014.
ARO Executive Editor Cristen Bolan is attending this year's American College of Radiation Oncology (ACRO) annual meeting in Orlando, covering topics on SBRT vs. surgery for early stage lung cancer, liver SBRT, adjuvant radiation oncology treatment in pancreatic cancer, and keeping you updated on ARO's headline news.
With an estimated 160,000 patients expected to die from lung cancer in the United States in 2014, more effective treatment of thoracic tumors, in particular non-small cell lung carcinoma (NSCLC), is very important. The review article Brief update on the use of proton beam therapy for non-small cell lung cancer: Gimmick or Godsend?, by Jeffrey C. Buchsbaum, MD, PhD, Indiana University School of Medicine and IU Health Proton Therapy Center in Bloomington, IN, explores the strengths and weaknesses of photons and protons and compares the most current methods utilized with a particular focus on proton beam therapy. He addresses the limitations of the technology in terms of patient immobilization and in terms of beam delivery methodology. Given the controversy regarding protons for lungcancer, enrollment of patients in prospective trials to demonstrate superior local control and/or decrease in treatment-related toxicities is important.
Prostate cancer is the most common non-cutaneous malignancy in the United States with an anticipated incidence of 239,000 cases and29,700 deaths in 2013. Low-dose-rate prostate brachytherapy, a 1-day outpatient procedure, is an accepted treatment option for low-risk prostate cancer patients and is also an effective option for intermediate-risk prostate cancer. The cost of prostate brachytherapy compared to surgery or intensity-modulated radiation therapy is less, which makes this modality an attractive option as we move towards value-based cancer treatments. In the article, Low dose rate brachytherapy for prostate cancer at the Cleveland Clinic: A technical review, authors Allan Wilkinson, PhD, and Ahmad Amoush, PhD, DABR, of the Cleveland Clinic in Cleveland, OH, outline the methodology employed at their facility for applying low-dose rate brachytherapy for prostate cancer. The clinic has implanted over 4,100 patients since September 1996and has developed an efficient workflow that allows up to 6 patients per day to be treated.
This issue also features two clinical cases, Concurrent management of low-risk prostate cancer and localized small lymphocytic lymphoma in a man without competing risks despite advanced age, in which the authors, upon considering the absence of competing risks to shorten and Gemcitabine-induced radiation recall phenomenon demonstrated by thermography.
We encourage you to participate in our 'monthly' clinical case review, in which our readers submit clinical cases for review and rating by their peers. The winning case will be published in a future issue of ARO and the author is awarded a worthy prize for his or her contribution.
On behalf of the advisory board and publisher, we appreciate your continued support of this e-journal.
Back To Top
---
Protons for NSCLC and brachytherapy technique for prostate cancer. Appl Rad Oncol.
About the Author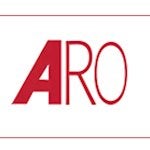 Dr. Suh is the Editor-in-Chief of Applied Radiation Oncology, and Professor and Chairman, Department of Radiation Oncology at the Taussig Cancer Institute, Rose Ella Burkhardt Brain Tumor and Neuro-oncology Center, Cleveland Clinic, Cleveland, OH