MEVION S250 Becomes First Proton Therapy System Approved to Treat Cancer Patients in Canada
By Test Content
The MEVION S250 has become the first proton therapy system to receive a medical device license from Health Canada, the federal department responsible for public health, and is now approved to be installed at cancer facilities across the country.
Proton therapy targets cancer cells more precisely than traditional photon radiation treatment and results in less damage to surrounding healthy tissue and organs. Because of this, it is ideal for treating pediatric patients and adult patients with cancers in sensitive locations, such as near the brain, spine, heart and lungs. According to the company, the MEVION S250 offers the same capabilities of significantly larger proton therapy systems but with a much smaller footprint, improved reliability, more efficient patient access, and lower capital and operational costs.
"Installations of several MEVION S250s across the country – instead of a single installation of a larger, more expensive proton therapy system – would allow more patients to be treated for their cancers close to home," said Joe Jachinowski, president and chief executive officer of MEVION. "This means there is the potential for greater treatment access at less cost across Canada."
According to the Canadian Cancer Society, an estimated 97,700 men and 93,600 women were diagnosed with cancer in Canada in 2014. Of these new cases, many were types of cancer that are frequently treated with proton therapy, including lung cancer (13.9% of new cancer cases in men, 13.3% in women), cancer in the brain or central nervous system (1.7% of new cancer cases in men, 1.3% in women), prostate cancer (24.1% of new cancer cases in men), and breast cancer (26.1% of new cancer cases in women).
The Childhood Cancer Canada Foundation estimates that 10,000 are children living with cancer in the country. Children are frequently diagnosed with types of cancer that can be treated with proton therapy, such as brain tumors, neuroblastoma and sarcomas.
Back To Top
---
MEVION S250 Becomes First Proton Therapy System Approved to Treat Cancer Patients in Canada. Appl Rad Oncol.
By
Test Content
|
February 23, 2015
About the Author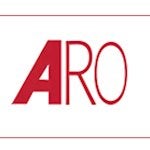 Test Content