First Patient Dosed in Phase 1 Study of FPI-2059 Molecule Targeted Alpha Therapy
By News Release

The first patient has been dosed in Fusion Pharmaceuticals Inc.'s Phase 1 study evaluating [225Ac]-FPI-2059 (FPI-2059), a small molecule targeted alpha therapy (TAT) designed to deliver actinium-225 to tumor sites expressing neurotensin receptor 1 (NTSR1). NTSR1 is a protein that is overexpressed in gastrointestinal, prostate, pancreatic ductal adenocarcinoma (PDAC) and multiple other cancers.
"Tremendous opportunity exists in the radiopharmaceutical field to look beyond the few established targets, particularly when using a potent payload like actinium-225. The initiation of the Phase 1 study of FPI-2059 marks an important milestone in this regard, bringing us a step closer to providing a differentiated therapy for patients," said Chief Executive Officer, John Valliant, Ph.D. "FPI-2059 is our fourth clinical program and the second small molecule-based TAT in our pipeline of radiopharmaceuticals, showcasing the potential for our platform technology to create TATs that treat a broad array of solid tumor types with high unmet need."
Fusion acquired [177Lu]-IPN-1087 (IPN-1087), a lutetium-based beta-emitting radiopharmaceutical, from Ipsen in April 2021, and converted the compound to the alpha-emitting FPI-2059. In clinical studies, IPN-1087, also referred to as 3BP-227, showed promising early safety data, evidence of anti-tumor activity and uptake in multiple tumor types based on imaging of the distribution of the drug in patients. Fusion showed that in preclinical models, replacing the beta emitter with an alpha emitter resulted in responses at 1,500 times lower administered doses.
The Phase 1, multi-center, open-label clinical trial is designed to investigate the safety, tolerability, dosimetry, biodistribution, and pharmacokinetics of FPI-2059 as well as preliminary anti-tumor activity in participants with neurotensin receptor 1 (NTSR1) expressing advanced metastatic solid tumors. The study will employ a 3+3 dose escalation design to identify the recommended Phase 2 dose (RP2D) of FPI-2059 administered intravenously every 56 days for up to four cycles.
Back To Top
---
First Patient Dosed in Phase 1 Study of FPI-2059 Molecule Targeted Alpha Therapy. Appl Rad Oncol.
By
News Release
|
March 21, 2023
About the Author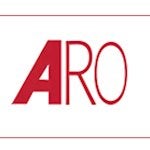 News Release