Bayer Strengthens Oncology Portfolio with Noria and PSMA Therapeutics Acquisitions
By News Release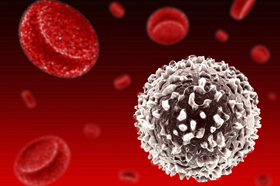 Bayer entered into an agreement to acquire Noria Therapeutics Inc. (Noria) and PSMA Therapeutics Inc., obtaining exclusive rights to a differentiated alpha radionuclide investigational compound based on actinium-225 and a small molecule directed towards prostate-specific membrane antigen (PSMA). The companies acquired by Bayer have exclusive world-wide rights to technology licensed from Weill Cornell Medicine (New York, NY, USA) and Johns Hopkins University (Baltimore, MD, USA). Noria was founded by Dr. John Babich, Chief, Radiopharmaceutical Sciences in Radiology at Weill Cornell Medicine.
"Bayer is focused on addressing the various medical needs of cancer patients, providing treatments that have the potential to improve patient outcomes throughout the different stages of the disease," said Robert LaCaze, Member of the Executive Committee of the Pharmaceuticals Division and Head of the Oncology Strategic Business Unit at Bayer. "This acquisition is another important milestone in enhancing Bayer's oncology portfolio through both in-house expertise and strategic collaborations and agreements."
The acquisition broadens Bayer's existing oncology portfolio of targeted alpha therapies (TATs), which currently includes Xofigo® (radium Ra 223 dichloride), which is approved for metastatic castration resistant prostate cancer (mCRPC) with symptomatic bone metastases and no known visceral metastases, and the proprietary platform of investigational TATs based on thorium-227.
"Weill Cornell Medicine is committed to bringing our faculty's innovations to market so that patients can benefit from the latest therapeutics," said Dr. Lisa Placanica, Senior Managing Director Center for Technology Licensing at Weill Cornell Medicine. "Bayer's acquisition of Noria and PSMA Therapeutics which have nurtured Dr. Babich's radiopharmaceutical and diagnostic technology, is an important milestone in drug development, and we look forward to the advances this collaboration can make to enhance prostate cancer therapies."
With the first and only approved targeted alpha therapy Xofigo, Bayer has successfully established Xofigo as a TAT for men with mCRPC, symptomatic bone metastases and no known visceral metastases. Adding actinium-225-labeled small molecule to the company's platform of investigational targeted thorium conjugates, supports Bayer's commitment to researching differentiated treatment options for cancer patients.
"Despite increased cancer survivorship overall, there continues to be a significant unmet need in oncology," said Marianne De Backer, MBA, PhD, Member of the Executive Committee of the Pharmaceuticals Division and Head Strategy and Business Development & Licensing at Bayer. "We remain committed to exploring collaborations for innovative and pioneering scientific research for patients with unmet needs."
Financial terms of the agreement were not disclosed.
Back To Top
---
Bayer Strengthens Oncology Portfolio with Noria and PSMA Therapeutics Acquisitions. Appl Rad Oncol.
By
News Release
|
June 07, 2021
About the Author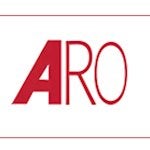 News Release