ASTRO to Honor Gold Medalists at 2021 Meeting
By News Release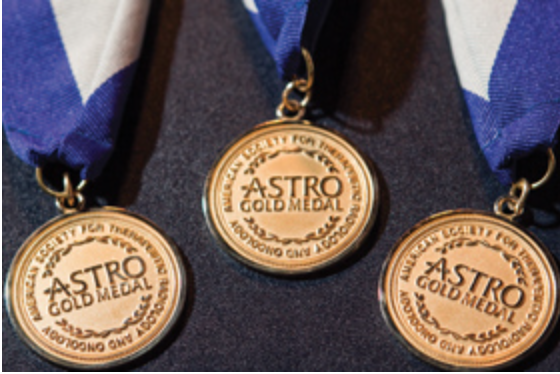 During its 63rd Annual Meeting, ASTRO will honor recipients of its 2021 Gold Medal awards and other high-profile honors on Tuesday, October 26. The highest honor bestowed on an ASTRO member to individuals who have made outstanding lifetime contributions in the field of radiation oncology, the Gold Medal will be awarded to Colleen A.F. Lawton, MD, FASTRO, and Lori J. Pierce, MD, FASTRO.
"I am honored and thrilled to present the Gold Medal to two colleagues who have dedicated their careers to improving the lives of cancer patients and advancing the field of radiation oncology through their selfless commitment to collaboration and education at all levels, but especially their mentorship of residents and junior faculty," said ASTRO Chair Thomas Eichler, MD, FASTRO. "This award recognizes the profound impact of their life's work that goes well beyond the clinic and the lab, leaving a rich legacy that will resonate within the specialty forever."
Colleen A.F. Lawton, MD, FASTRO, is a professor and vice chair of radiation oncology at the Medical College of Wisconsin in Milwaukee, and a former Chair of the ASTRO Board of Directors. A longtime advocate of radiation oncology education and research, she led the charge to establish ASTRO's research foundation, the Radiation Oncology Institute (ROI) and was instrumental in creating the Association for Directors of Radiation Oncology Programs (ADROP). Throughout her career, Dr. Lawton prioritized residency issues, particularly mentorship for women in medicine; served 25 years as the program director of the MCW Radiation Oncology Residency Program; and was pivotal in building strong relationships between ASTRO and the Association of Residents in Radiation Oncology (ARRO). As a clinician and researcher, Dr. Lawton specializes in treating patients with prostate cancer and led the development of an atlas used throughout the field for prostate radiation therapy contouring.
Lori J. Pierce, MD, FASTRO, is a professor of radiation oncology and vice provost for Academic and Faculty Affairs at the University of Michigan. Dr. Pierce is an internationally renowned expert in breast cancer whose research significantly advanced the treatment of node-positive breast cancer and local therapy options for women with BRCA1 or BRCA2 germline mutations. For more than a decade, she has directed the Michigan Radiation Oncology Quality Consortium, an initiative designed to improve the quality of radiation therapy in the state. Dr. Pierce was elected the 57th president of the American Society of Clinical Oncology (ASCO) and she currently serves as the ASCO Board Chair. She has received multiple awards from medical and philanthropic organizations, including the Association for Community Cancer Centers, the United Way and the Sister's Network, and she was inducted into the National Academy of Medicine, one of the highest honors for physicians. Dr. Pierce's lasting impacts include being a role model for many women and people of color within the broader field of oncology and academia.
Surgical oncologist Douglas B. Evans, MD, chair of the Department of Surgery and Donald C. Ausman Family Foundation chair at the Medical College of Wisconsin, is the 2021 ASTRO Honorary Member. This award is the highest honor that ASTRO bestows upon cancer physicians and researchers in disciplines outside of radiation oncology, radiobiology and medical physics.
ASTRO will also announce research grants and fellowships, and annual meeting abstract awards, during the meeting.
Back To Top
---
ASTRO to Honor Gold Medalists at 2021 Meeting. Appl Rad Oncol.
By
News Release
|
October 20, 2021
About the Author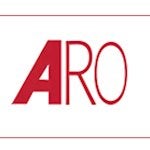 News Release