First Total-Body PET Scans Completed with Illuccix For Prostate Cancer Imaging
By News Release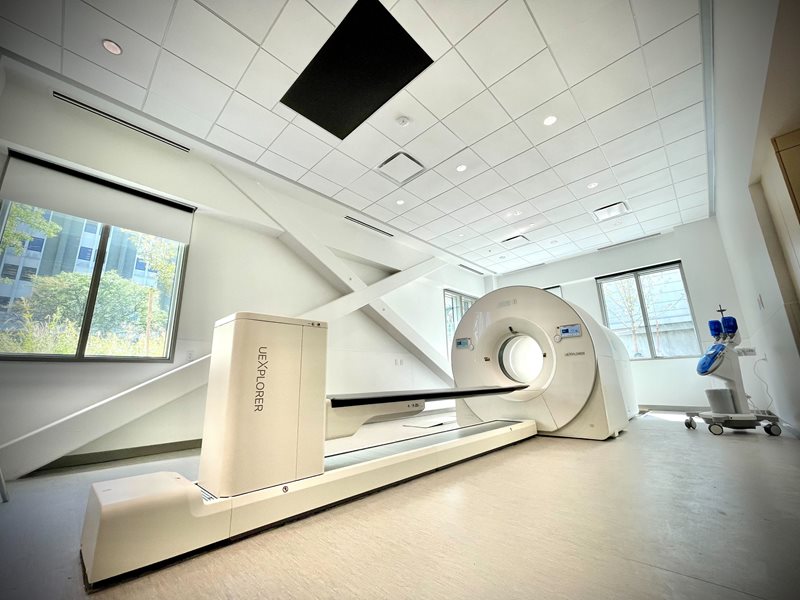 For the first time, the PSMA-PET[1] imaging agent Illuccix from Telix has been used in combination with the uEXPLORER, a first-of-its kind total-body PET scanner from United Imaging for the first time. This week, nine men with prostate cancer underwent the procedure at BAMF Health on the "Medical Mile" in Grand Rapids, Michigan.
The uEXPLORER is the world's first and only medical imaging 3D scanner capable of capturing the total human body in a single bed position and allows physicians to conduct a total-body PET scan in less than 10 minutes – compared to 30-40 minutes in a conventional PET/CT. The scan may potentially open significant testing capacity for physicians, with some medical facilities able to image up to 40 patients per day[2] with uEXPLORER.
BAMF Health is a leading theranostics cancer treatment center that delivers precision medicine through artificial intelligence-enabled molecular imaging and theranostics. Telix launched Illuccix for prostate cancer imaging in April in the United States and has a pipeline of imaging and therapeutic agents in development to potentially detect and treat a range of cancers and rare diseases through targeted radiation.
Illuccix, after radiolabeling with Ga 68, is a radioactive diagnostic agent indicated for positron emission tomography (PET) of prostate-specific membrane antigen (PSMA) positive lesions in men with prostate cancer:
with suspected metastasis who are candidates for initial definitive therapy.
with suspected recurrence based on elevated serum prostate-specific antigen (PSA) level.
PSMA-PET is a diagnostic tool clinically demonstrated to detect advanced diseases that may not appear in conventional imaging[3] and is now included in key clinical practice guidelines for prostate cancer, such as the NCCN Clinical Practice Guidelines in Oncology.[4]
The molecular imaging and molecular therapy clinics at the BAMF Health Theranostics Center include an on-site dual cyclotron-equipped radiopharmacy. Dr. Matt DeLong, vice president, radiopharmacy at BAMF Health, said, "We are beyond excited to have been able to prepare and dispense the Illuccix doses on demand. The flexibility of the Illuccix kit enables us to leverage the capability of both the cyclotrons and generators within the radiopharmacy."
The uEXPLORER, which is manufactured by global medical imaging equipment provider United Imaging, includes increased geometric coverage of the body and improved timing resolution, thereby increasing sensitivity and reducing the time of a scan from 40 minutes to less than 10 minutes.[5]
Dr. Christian Behrenbruch, Group CEO and Managing Director of Telix Pharmaceuticals said, "This is an important technological development for patients and medical teams alike. PSMA-PET imaging has been one of the most important developments in prostate cancer detection and nuclear medicine in recent years – and is already being rapidly adopted by medical teams managing men with prostate cancer. We're excited to explore this approach to total-body PSMA-PET imaging with BAMF Health and to demonstrate our shared commitment to ongoing innovation in this field."
Dr. Harshad Kulkarni, BAMF Health Chief Medical Advisor, said, "At BAMF Health we are focused on bringing new theranostic technologies and treatment options to patients in the United States. This partnership brings together imaging hardware technology and radiopharmaceutical developments. The uEXPLORER has the potential to offer increased sensitivity and faster scan time. These efficiencies may help get patients vital information about their cancer and allow us to see more patients in need. The uEXPLORER may be useful for medical teams managing a high volume of patients, and for patients who prefer less time in a PET/CT."
[1] Prostate specific membrane antigen / positron emission tomography
[2] Cherry et al, The Journal of Nuclear Medicine, 2018, Vol 59, No 1
[3] Kase, A, et al The Continuum of Metastatic Prostate Cancer: Interpreting
PSMA PET Findings in Recurrent Prostate Cancer Cancers 2022, 14, 1361.
[4] NCCN Clinical Practice Guidelines in Oncology (NCCN Guidelines®) for Prostate Cancer V.3.2022. Available at: https://www.nccn.org/guidelines/category_1.
[5] Cherry et al, The Journal of Nuclear Medicine, 2018, Vol 59, No 1
Back To Top
---
First Total-Body PET Scans Completed with Illuccix For Prostate Cancer Imaging. Appl Rad Oncol.
By
News Release
|
July 27, 2022
About the Author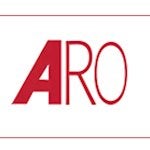 News Release