ViewRay, GenesisCare bring first MRIdian MRI-guided RT systems to UK
By News Release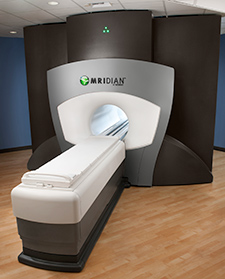 ViewRay, Inc. has announced a collaboration with GenesisCare, the largest provider of cancer services in the UK, Spain and Australia, to introduce the first MRIdian MRI-guided radiotherapy system in the UK to benefit cancer patients.
As part of the formal agreement, multiple MRIdian linear accelerators will be deployed within the GenesisCare network, with the first two systems to be installed in the UK. MRIdian leverages the soft-tissue imaging capabilities of MRI to allow oncologists to visualize tumors and personalize treatment more accurately than is possible with conventional technology. The agreement will allow GenesisCare to advance its vision of precision radiation medicine by contributing to the evidence base for, and delivering, high quality image-guided, adaptive radiotherapy.
"GenesisCare is continually exploring how technology can help us to deliver better outcomes for people with cancer," said Aldo Rolfo, Executive Manager for GenesisCare Europe. "Combining an MRI scanner with a linear accelerator is the way of the future in radiotherapy, allowing us to see – for the first time – what's really happening inside the body during treatment. This will enable our clinicians to offer truly personalized radiotherapy by adapting treatment in real-time, to better target tumors and minimize side effects for patients."
With more than 130 oncology and cardiology centers in total, GenesisCare offers radiotherapy at 12 centers in the United Kingdom, 21 centers in Spain and 30 centers in Australia. Every year more than 160,000 people from around the world receive care through GenesisCare's team of more than 2,500 highly trained healthcare professionals and support staff.
"We're excited to partner with GenesisCare to bring the important clinical benefits of MRIdian MRI-guided radiotherapy to cancer patients in the UK and around the world," said Scott Drake, President and CEO of ViewRay. "The reach of the GenesisCare network is vast and their investment in MRIdian is a testament to its industry leading innovation for on-table adaptive therapy. We are proud to be revolutionizing the field of radiation oncology."
Back To Top
---
ViewRay, GenesisCare bring first MRIdian MRI-guided RT systems to UK. Appl Rad Oncol.
By
News Release
|
October 29, 2018
About the Author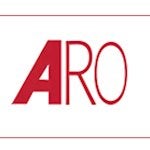 News Release