Varian Welcomes New Member to FlashForward Consortium
By News Release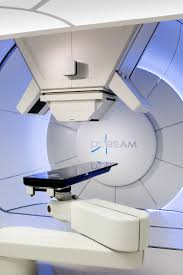 As further evidence of the strong industry response to a potential new paradigm in the treatment of cancer, Varian has announced that Proton Therapy Pte., Ltd. in Singapore has joined the FlashForward™ Consortium. Now including 20 members, representing nine countries, the Consortium is focused on preclinical research, clinical implementation, and advocacy efforts of FLASH therapy.
Varian is installing a Varian ProBeam® Compact system equipped with a 360-degree gantry and integrated cone beam CT at Proton Therapy Pte., Ltd.'s site in Singapore. The system is located at the Advanced Medicine Oncology Centre at Biopolis, an international biomedical research hub in Singapore, and provides clinicians in the region a viable path to potential next-generation treatments such as FLASH Therapy.
FLASH therapy is currently defined as a non-invasive treatment using an external beam delivered in high doses, at ultra-high speeds (less than 1 second), and in one to three sessions. Traditional external beam treatments are delivered in significantly lower doses per session typically spread out over an average of 25 sessions. Working groups in the FlashForward Consortium are identifying preclinical study designs for understanding this therapy, developing and sharing protocols that will enable a safe and quality clinical start for new users, and assisting with regulatory and advocacy efforts.
"We are proud to welcome Proton Therapy Pte., Ltd. to the FlashForward Consortium," said Kolleen Kennedy, chief growth officer and president of Proton Therapy Solutions, Varian. "Representing our first member from Southeast Asia, they are a significant new addition to the Consortium. Their location inside Biopolis Singapore offers the Consortium an opportunity to partner with other global luminary researchers as we continue to investigate the clinical implementation of FLASH Therapy."
"There are a number of open questions that need to be answered as it pertains to FLASH therapy," said Dr. Djeng Shih Kien, chairman, Proton Therapy Pte., Ltd. "We believe that our partnership with the rest of the FlashForward Consortium will help us answer many of these questions. We look forward to the research ahead of us and are excited for the future of proton therapy in Southeast Asia and the clinical potential of FLASH."
Back To Top
---
Varian Welcomes New Member to FlashForward Consortium. Appl Rad Oncol.
By
News Release
|
May 20, 2020
About the Author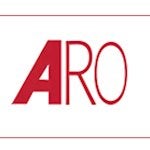 News Release