Varian picked as one of America's Most JUST companies in 2018 by Forbes, JUST Capital
By News Release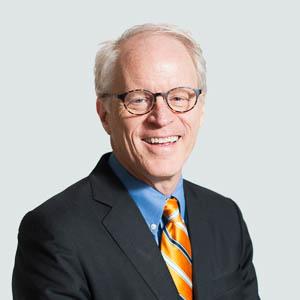 Varian was recently named one of America's Most JUST Companies in 2018, according to the JUST Capital and Forbesmagazine JUST 100 List. Varian was ranked number two in the Healthcare Equipment and Services Industry and number 32 on this year's overall list for outperforming its peers in categories like fair pay and good benefits, customer treatment and privacy, beneficial products environmental impact, job creation, community support in the US and abroad, as well as ethical leadership and long-term financial growth. The JUST Capital Rankings encompass the 1,000 largest publicly-traded companies in the US and are based on one of the most comprehensive surveys ever conducted on public attitudes toward corporate behavior, involving 9,000 American respondents in 2018 and more than 81,000 over the past four years.
"It is an honor to be named for a second time as one of the 100 Most JUST companies in the US," said Dow Wilson, (pictured above) president and chief executive officer, Varian. "Varian's vision is a world without fear of cancer and this is what motivates our employees every day. We are also guided by a set of core values, which includes Doing Well by Doing the Right Thing as well as a set of cultural beliefs, which includes beating cancer and inspiring people. With strong alignment between our vision, values and cultural beliefs, employees have a clear picture of their role and contribution in enabling the delivery of advanced cancer care solutions globally and making a positive impact for millions of patients every year."
The JUST 100 and Industry Leader lists will be featured in the December issue of Forbes, with additional stories at www.forbes.com/just100 and a comprehensive interactive ranking and benchmarking platform at www.justcapital.com. As one of America's Most JUST Companies, Varian is also included in Goldman Sachs Asset Management's JUST U.S. Large Cap Equity ETF – the first ever exchange-traded fund based on just business behavior, constructed from JUST Capital's rankings.
About the Methodology
JUST Capital's Rankings are the culmination of over four years of market research (encompassing over 81,000 respondents mapped to the U.S. Census population) on what the American people prioritize regarding corporate behavior today. JUST Capital conducted its 2018 survey, which included 9,000 respondents, in partnership with NORC at the University of Chicago. The survey results found that Americans, when asked to identify what is most important for companies to prioritize, ranked the following in order of importance: Workers, Customers, Products, the Environment, Jobs, Communities, and finally, Leadership & Shareholders. JUST Capital then tracked and evaluated the performance of companies against these priorities and created the ranking model that drives America's Most JUST Companies, including the JUST 100 absolute ranking and Industry Leader list. The selection of companies draws from the Russell 1000 Index, which represents over 90 percent of the U.S. stock market value.
Back To Top
---
Varian picked as one of America's Most JUST companies in 2018 by Forbes, JUST Capital. Appl Rad Oncol.
By
News Release
|
December 18, 2018
About the Author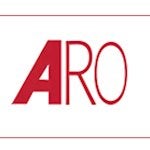 News Release