Varian issues third quarter fiscal year results
By News Release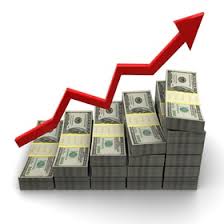 Varian has announced its third quarter fiscal year 2019 results, highlighting the following updates:
Third Quarter 2019 Summary
Oncology Systems gross orders grew 2% in dollars, or 4% in constant currency; Trailing twelve months gross orders grew 11% in dollars, or 13% in constant currency
Total company revenues grew 16% in dollars, or 19% in constant currency, to $826 million
GAAP operating earnings declined 48% at 6.5% of revenues; Non-GAAP operating earnings grew 22% at 17.5% of revenues
GAAP net earnings per diluted share of $0.32; Non-GAAP net earnings per diluted share of $1.32
GAAP net earnings include a $51 million impairment charge to Proton Solutions goodwill and $31 million in acquisition related costs
US/China tariffs negatively impacted revenue growth by $10 million or 140 basis points and GAAP operating earnings growth by $15 million and as a percentage of revenues by 170 basis points
Updating fiscal year 2019 guidance; raising revenue growth range to 9% to 10% and narrowing Non-GAAP net earnings per diluted share range to $4.58 to $4.63
Closed the acquisitions of CyberHeart, Cancer Treatment Services International, Endocare, and Alicon
"In the third quarter, our team delivered exceptional performance growing Non-GAAP operating earnings faster than revenue," said Dow Wilson, Chief Executive Officer of Varian. "We are also excited about the progress we made in the quarter toward our long-term strategy with additions to our portfolio in technology-enabled services, interventional oncology, and cardiac radioablation."
Summary
The company ended the quarter with $523 million in cash and cash equivalents and $401 million in debt. Net cash provided by operating activities was $130 million, up $28 million, due to increased operating profit and strong collection momentum in the Oncology business. During the quarter, the company invested $49 million to repurchase three hundred and fifty thousand shares of common stock.
Oncology Systems Segment
In the third quarter, Oncology revenues totaled $793 million, up 19%. Operating earnings were $149 million, up 18%. Oncology orders were $778 million, up 2%. Orders in the Americas decreased 1%. In EMEA, orders rose 8%, the eighth consecutive quarter of double-digit growth on a constant currency basis for the region. In APAC, orders decreased 1% with softness across the region except in China, which saw strong double-digit growth.
Proton Solutions Segment
In the third quarter, Proton Solutions revenues totaled $31 million, down 26%. Operating earnings were negatively impacted by a goodwill impairment. Three new orders were taken in the quarter totaling $108 million.
Non-GAAP Adjustments
Varian's GAAP net earnings include an impairment of $51 million related to the Proton Solutions business, a $21 million charge associated with the write-off of in-process research and development acquired in the CyberHeart acquisition, and $10 million of costs related to the acquisitions of Cancer Treatment Services International, Endocare, Alicon, and the anticipated asset purchase of the Boston Scientific beads portfolio. Together, these costs, and their associated tax effects, reduced Varian's net earnings in the third quarter of fiscal 2019 by $0.88 per diluted share on a GAAP basis and were excluded from non-GAAP results.
Guidance for Full Fiscal Year 2019
Varian is pleased with the underlying operational performance, progress on tariff mitigation activities to date, and the recent approval by the U.S. Trade Representative to retroactively exclude tariffs on multi-leaf collimators sourced from China. The company is investing more in innovation to drive long-term growth, infrastructure to support the growth, and accelerating investments in recent acquisitions.
The company is raising revenue growth guidance and updating the following guidance for fiscal year 2019:
The guidance assumes a Non-GAAP effective tax rate of 21% to 22% and a weighted average diluted share count of 92 million, unchanged from our original assumptions. The guidance also assumes currency rates as of the beginning of the fiscal fourth quarter of 2019, includes the expected net impact of all tariffs currently in effect, and includes acquisitions announced to date.
Unless otherwise stated, in this release all growth rates are year-over-year, and any references to orders are gross orders. All periods referred to are fiscal periods, and all references to trailing twelve months refer to the trailing twelve months ending on the last day of our most recently completed fiscal quarter. Please refer to "Discussion of Non-GAAP Financial Measures" below for a description of items excluded from expected non-GAAP earnings.
Back To Top
---
Varian issues third quarter fiscal year results. Appl Rad Oncol.
By
News Release
|
July 31, 2019
About the Author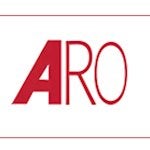 News Release