Swiss hospital signs multisystem agreement with Accuray, RaySearch
By News Release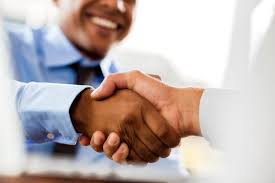 The Swiss Medical Network, one of Switzerland's two largest private hospital groups, has signed a multi-system, multi-clinic agreement to purchase Accuray Incorporated's radiation therapy delivery systems as well as RaySearch's treatment planning system (TPS) and oncology information system (OIS). This is the first multi-system agreement by a hospital for the purchase of both the Accuray and RaySearchproducts. The purchase includes the Accuray Radixact® and CyberKnife® M6™ Systems, as well as the RaySearch RayStation® TPS and RayCare® OIS. Together, these complementary systems will help enable the Swiss Medical Network team to provide optimal treatments for patients who may benefit from highly precise radiation therapy. The first patient treatments using the combination of the Radixact System and RayStation by the Swiss Medical Network are anticipated to take place in 2020.
The Swiss Medical Network, (a fully-owned subsidiary of AEVIS VICTORIA SA), Accuray and RaySearch will also collaborate on a new training facility, as part of their continuing commitment to improving cancer care and patients' quality of life. Healthcare professionals from around the world will have the opportunity to learn from peers and receive education on the Radixact and CyberKnife M6 Systems, as well as the RayStation TPS and RayCare OIS. The state-of-the-art training facility, unique in Europe, will enable participating companies to further develop the late stages of their research programs through direct contact with doctors and patients of the Clinique de Genolier, the flagship hospital of the Swiss Medical Network, located in Genolier, Switzerland. The training facility will be built adjacent to the Clinique de Genolier, on the Swiss Medical Network Technopark campus.
"At the Swiss Medical Network, our top priority has always been the well-being of our patients. We foster a multi-disciplinary approach to treatment led by experts in their field, such as Prof. Oscar Matzinger, medical director of radiation oncology for the network, to ensure that cancer patients have access to the highest quality personalized care during all stages of their treatment," said Antoine Hubert, founder of the Swiss Medical Network and delegate of the board of directors of AEVIS VICTORIA SA. "Our partnership with Accuray and RaySearch reflects the next step in the evolution of our radiation therapy offerings as we seek to pioneer and develop together new ways for optimizing cancer treatment and improving patients' quality of life. The two organizations have a history of innovative advancements in radiation oncology, including many market 'firsts,' which gives me confidence they will help our team to accomplish our goals long-term."
The Radixact and CyberKnife M6 Systems are next-generation radiation therapy devices that have been proven to deliver highly effective treatments for a broad range of tumors almost anywhere in the body. The systems include advanced functionality that make it easier and more efficient to administer extremely precise radiation treatments, providing the clinical team with options for managing the full spectrum of cancer cases, from routine to complex and initial treatment to retreatment.
"The Swiss Medical Network is a prestigious organization and we are proud to work with their team to bring our radiation therapy systems to more patients in Switzerland. The agreement, involving the purchase of Accuray delivery devices and RaySearch software, demonstrates our ability to serve the mainstream market with our latest generation Radixact and CyberKnife platforms," said Joshua H. Levine, president and chief executive officer of Accuray Incorporated. "Accuray is dedicated to providing customers with the product and service support they need to meet their clinical and operational objectives. I believe that our partnership with RaySearch offers a powerful solution with the potential to truly help their clinical staff make a meaningful, positive difference in patient care."
RayStation* is a flexible, innovative treatment planning system, chosen by many of the leading cancer centers worldwide. It combines advanced features such as adaptive therapy planning, multi-criteria optimization and automation using machine learning and deep learning, with highly accurate and fast dose calculation engines for photon, electron, proton and carbon ion therapy. RayStation also seamlessly integrates with RayCare*, the next-generation oncology information system. RayCare is designed to support the complex logistical challenges of modern oncology hospitals. It efficiently coordinates all activities, offer advanced features for clinical resource optimization, workflow automation and adaptive radiation therapy.
"We are delighted to collaborate with the Swiss Medical Network team and provide them with a complete software solution from RaySearch. The use of RayStation and RayCare together allows the hospital to deliver highly advanced treatments to cancer patients and at the same time improve operational efficiency by powerful workflow management capabilities," said Johan Löf, chief executive officer and founder of RaySearch. "We have a strong and fruitful partnership with Accuray and I am convinced that we, together with the team at Swiss Medical Network, will be able to create a state-of-the-art clinic and training facility."
Back To Top
---
Swiss hospital signs multisystem agreement with Accuray, RaySearch. Appl Rad Oncol.
By
News Release
|
July 19, 2019
About the Author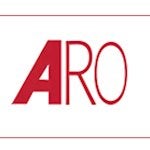 News Release