Study Suggests Exercise Could Improve Radiation Therapy for Prostate Cancer
By News Release
Dryden Baumfalk, MS, from Kansas State University, along with the Behnke lab, studied the effect of both a single exercise session and chronic exercise training on the effectiveness of radiation therapy in a rat model of prostate cancer. They found that exercising animals showed improvements in aerobic capacity and an increase in radiosensitivity of tumors compared to sedentary rats.
"Exercise [has] the potential to augment the tumor microenvironment favorably to enhance radiotherapy compared to sedentary counterparts while maintaining or improving any cancer-associated [reduction] in aerobic capacity," Baumfalk said.
The research will be presented virtually at the American Physiological Society (APS) Integrative Physiology of Exercise (IPE) conference, held Nov. 9-13.
The abstract is as follows:
Effect of Acute and Chronic Exercise on Radiosensitivity in Tumor-Bearing Rats
Dryden Baumfalk1, Alexander Opoku-Acheampong1, Trenton Colburn1, Andrew Horn1, Olivia Kunkel1, Timothy Musch1,2, Dietmar Siemann3, Brad Behnke1,4
1Kinesiology, Kansas State University, 2Anatomy & Physiology, Kansas State University, 3Radiation Oncology, University of Florida, 4Johnson Cancer Research Center, Kansas State University
Background
Solid tumors contain hypoxic regions that have long been known to be resistant to radiation therapy Increasing the efficacy of the primary treatment (radiotherapy) of prostate cancer is of clinical importance and has typically been pursued pharmacologically. Prior evidence from our lab has shown that exercise training can improve the oxygenation of a tumor, thereby decreasing regions of hypoxia. Using a pre-clinical orthotopic model of prostate cancer, we tested the hypothesis that exercise training would result in an enhanced radiotherapy response due to mitigation of hypoxia. Further, we tested the hypothesis that a single bout of exercise would also enhance radiosensitivity of prostate tumors.
Methods
Dunning R-3327 MatLyLu prostate adenocarcinoma cells (2x105) were injected into the ventral lobe of 5-month-old male RNU (NIH nude) rats (n=20). These animals were acclimated to treadmill exercise, and then randomized into three groups, Tumor Bearing Sedentary (TBS, n=7), acute exercise (TBAEX, (n=7), or Chronic Exercise (TBEX, n=6). After ~5 days of recovery from surgery, TBEX animals began progressive exercise training on a motorized treadmill at 25 m/min with a 5% incline for 10 minutes a day progressing to 60 min/day for a ~5-week period, whereas TBAEX were exercised for one 30 minute bout at the same intensity 20 minutes before irradiation. Whole body Ionizing radiation was performed on all animals at 2Gy at the end of the 5-week period of training followed by clonogenic cell survival assay to assess survival fraction. Pre-injection (Pre) and post-exercise training (Post) animals also performed VO2max testing for assessment of aerobic capacity changes.
Results
There were no significant differences (all p>0.05) in tumor mass between groups (TBS 8.5±1.2; TBAEX 7.8±1.1; TBEX 6.9±1.6 g). The survival fraction was significantly different in TBS and both acute and chronic exercise (TBS 56.1±6.2; TBAEX 41.2±3.2; TBEX 48.7±6.9%, p<0.05). Following training, TBEX increased VO2max by 6.4±1.3 ml·min-1·kg-1 (p<0.05) whereas TBS had a decrease of 5.6±2. ml·min-1·kg-1 (p<0.05).
Conclusion
This study suggests that both acute and chronic exercise have the potential to augment the tumor microenvironment favorably to enhance radiotherapy compared to sedentary counterparts. Further, prostate cancer, independent of treatment significantly diminishes maximal aerobic capacity, but was mitigated with moderate intensity exercise training. Given prostate cancer patients often present fatigue and loss of quality of life, moderate-intensity exercise training may be useful to improve both therapeutic response of the tumor, and quality of life of patients via maintaining or improving aerobic capacity.
Back To Top
---
Study Suggests Exercise Could Improve Radiation Therapy for Prostate Cancer . Appl Rad Oncol.
By
News Release
|
November 09, 2020
About the Author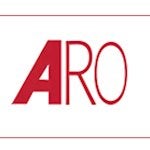 News Release