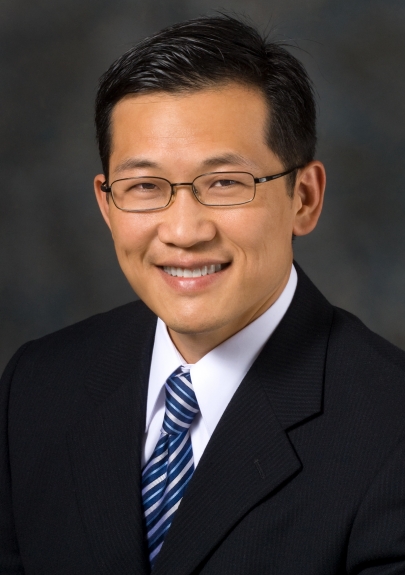 Esophageal cancer represents about 1% of all cancers in the United States, with an estimated 17,290 cases diagnosed in 2018, according to the American Cancer Society (ACS). While it is the sixth deadliest cancer worldwide, median 5-year survival rates have risen 20%, thanks to improvements in treatment over the past two decades. Radiation therapy (with concurrent chemotherapy) is a critical component to this increase, especially for patients who do not undergo surgery.
Of particular note is proton beam therapy (PBT), with its ability to improve target coverage and significantly reduce radiation dose to adjacent normal tissues and organs compared to photon therapy. The subject of much international research relating to treatment of esophageal cancer, PBT is producing better patient outcomes with fewer or no more toxicities than photon therapy.
Comparing PBT and IMRT outcomes
Researchers at the University of Texas MD Anderson Cancer Center in Houston conducted a large retrospective study of 343 patients treated with PBT (38.5%) or IMRT (61.5%) and concurrent chemotherapy for thoracic esophageal adenocarcinoma or squamous cell carcinoma.1 The median radiation dose was 50.4 Gy for both groups.
A dosimetric comparison was performed for 308 patients for whom data was available. Principal investigator Steven H. Lin, MD, (pictured above) associate professor of radiation oncology, and colleagues reported that the PBT plans provided significant improvements in planning target volume coverage compared to IMRT plans (94.8% vs 93.6%). Average doses to the heart and lung were 6.5 Gy and 11.6 Gy for PBT compared with 10.0 Gy and 19.9 Gy for IMRT.
The PBT group was also associated with a significantly lower distant recurrence rate (45.0%) compared to the IMRT group (33.3%). Five years following treatment, the PBT group also had significantly higher overall survival (41.6% vs 31.6%), progression-free survival (34.9% vs 20.4%) and distant metastasis-free survival (64.9% vs 49.6%). However, the survival benefit from PBT was only evident in advanced stage patients. "Considering cost-effectiveness, PBT might be a good option for patients with locally advanced-stage esophageal cancer, which comprises nearly two-thirds of the patients with nonmetastatic disease," wrote the authors.
Dr. Lin is now leading a randomized phase IIB clinical trial (NCT01512589) comparing the safety and effectiveness of PBT and IMRT. The recruitment of 180 patients with potentially resectable and unresectable esophageal cancer began in April 2012. Dr. Lin told Applied Radiation Oncology that 131 patients have been enrolled to date, with study completion estimated to be April 2021. A phase 3 clinical trial is planned in conjunction with Massachusetts General Hospital in Boston.
The primary outcomes being compared are progression-free survival 6 weeks following treatment completion and the total toxicity burden experienced 12 months after enrollment in the study. The researchers are defining total toxicity burden as a composite score from serious adverse events and, among the patients who undergo surgery, postoperative complications.
"The reason we are conducting this study is based on the fact that since proton has a substantial reduction in dose scatter to the heart and lung based on the physics of the Bragg peak as compared to photons, even with IMRT, we hypothesize that toxicity after chemoradiation will be reduced after proton therapy," said Dr. Lin. "We also are currently evaluating a number of severe adverse cardiopulmonary events as a composite score called the Total Toxicity Burden."
PBT and bone marrow sparing
A multi-institutional team of researchers in the United Kingdom investigating the bone marrow dose of several types of radiation therapy treatments for 21 patients with mid-esophageal cancer determined that PBT can reduce bone marrow toxicity.2 This finding is important because approximately 35% of the active bone marrow of an individual is found in the thoracic vertebrae.
Maria A. Hawkins, MD, an associate professor of radiation oncology affiliated with Cancer Research UK/Medical Research Council Oxford Institute for Radiation Oncology at the University of Oxford, and colleagues, created treatment plans and compared the dose-volume metrics for conformal, volumetric-modulated arc therapy (VMAT), and proton therapy. The research team recorded bone mean dose, bone V20Gy and V10Gy, thoracic vertebrae (TV) mean dose, TV V20Gy and V10Gy, lung mean dose, lung V20Gy, heart mean dose, and heart V30Gy, dose metrics.
Only the proton therapy plans reduced the dose-volume metrics for all the patients compared with all the conformal and VMAT plans, especially when the planned target volume was > 300 cm3. Proton therapy was also very useful in sparing the low-dose region at ∼ 10 Gy, which was not possible with VMAT plans.
"Proton therapy plans offer the greatest potential for reduced irradiation of all thoracic bone structures," the authors wrote. "Optimal treatment plans would be best achieved using multi-criteria optimization methods to balance dose sparing of the bone marrow with the dose constraints for the heart, lungs and spinal cord." The researchers also recommended that proton plan robustness to respiratory and cardiac motion be analyzed for different beam geometries.
PBT delivers lowest dose to lung/heart for locally advanced esophageal squamous cell carcinoma (ESCC)
A recent study conducted in Japan confirmed that PBT can significantly reduce radiation dose to the lung and heart compared to 3-dimentional conformal radiation therapy (3DCRT) and IMRT treatment plans. The study involved 27 consecutive patients with stage III thoracic ESCC who received PBT with or without concurrent chemotherapy at the Division of Radiation Oncology and Particle Therapy of the National Cancer Center Hospital East in Kashiwa, Chiba, where this treatment has been prescribed for all patients with ESCC since 2012.3 Patients received 60 GyE in 30 fractions over 6 weeks.
Researchers performed a dosimetric comparison between actual PBT treatment and dummy photon radiation therapy treatment plans. They also evaluated the correlation between the grade and/or incidence of toxicities and dosimetric parameters, particularly with respect to doses to the normal lung or heart tissue to clarify the clinical advantages of PBT. Lead author Yashiro Hirano, MD, and colleagues selected patients specifically with stage III thoracic ESCC for dosimetric comparison because "the rationale for the coverage of the radiation field, including the elective nodal region, differs according to disease stage, which could have resulted in differences in the doses to risk organs."
The authors determined that when 3DCRT and IMRT dosimetric variables were each compared with PBT, PBT resulted in a significantly lower dose to the heart and lung. PBT also provided an optimal dose to the treatment targets.
Grade 1 pneumonitis was the primary toxicity experienced from PBT treatment for both acute (7 patients) and late (17 patients) time periods. One patient experienced grade 2 pericardial effusion as an acute toxicity and 4 patients as a late toxicity. Five patients had grade 1 pleural effusion as a late toxicity. Overall survival one year following treatment was 90.8% and 40.6% for progression-free survival.
"Considering the anatomical relationship between the esophagus and the heart/lungs, the application of particle therapy is likely to reduce the dose to organs at risk (OARs)," the authors wrote. They are currently conducting a phase 1 dose-escalating study of PBT with concurrent full-dose chemotherapy for patients with stage 1B-III ESCC.
Other PBT toxicity-related clinical trials
A non-randomized phase II clinical trial using dose-escalated PBT or photon therapy was launched in November 2017 by the University of Florida Proton Therapy Institute in Jacksonville. The study (NCT03234842) will evaluate whether PBT decreases diffusion lung capacity of carbon monoxide (DLCO) of 10% or greater approximately one year following treatment compared to photon therapy. The effects of both treatments on cardiac function, acute and late toxicities, and quality of life over 5 years will also be compared, according to principal investigator Michael Rutenberg, MD, PhD, assistant professor of radiology. Ninety patients, currently being recruited, will receive 59.4 Gy of PBT delivered in 1.8 Gy fractions and concurrent standard chemotherapy for either treatment.
Researchers at the Washington University School of Medicine in St. Louis, Missouri, have just announced that starting in May 2018, they will begin recruiting 40 patients with operable and inoperable stage II or III esophageal cancer. The primary objective of this phase II clinical study (NCT03482791) will be to evaluate severe acute and late toxicities from PBT treatment, according to principal investigator Jeffrey L. Bradley, MD, chief of thoracic service and director of the S. Lee Kling Center for Proton Therapy. Secondary outcomes will compare progression-free survival and overall survival 2 and 5 years following treatment between resectable and non-resectable patients.
REFERENCES
Mian X, Xu C, Liao Z, et al. Comparative outcomes after definitive chemoradiotherapy using proton beam therapy versus intensity modulated radiation therapy for esophageal cancer: a retrospective, single-institution analysis. Int J Radiat Oncol Biol Phys. 2017;99;3:667-676.
Warren S, Hurt CN, Crosby T, et al. Potential of proton therapy to reduce acute hematologic toxicity in concurrent chemoradiation therapy for esophageal cancer. Int J Radiat Oncol Biol Phy. 2017;99(3):729-737.
Hirano Y, Onozawa M, Hojo H, et al. Dosimetric comparison between proton beam therapy and photon radiation therapy for locally advanced esophageal squamous cell carcinoma. Radiat Oncol. 2018;13(1):23.
Back To Top