Objectives and research challenges in radioimmunotherapy: An overview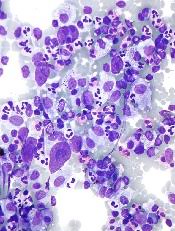 Precision cancer therapy, which includes immunotherapy using molecular targeted agents to stimulate a patient's immune system to recognize and eliminate tumors, is among the most exciting cancer treatment innovations of the 21st century. A plethora of recent articles discussing the biology of the human immune system as impacted by targeted agents and radiation therapy supports this growing trend.
Radiation therapy can influence systemic tumor responses for better or worse. In addition to destroying tumor cells, radiation therapy can induce immunogenic cell death and pro-immunogenic signals sensed by the immune system by triggering DNA damage response. When combined with immunotherapy agents, radiation therapy has the potential to subvert tumor-specific immunosuppression and break down the cellular defense of cancer cells. It can enhance tumor antigen expression and antigen presentation, and can change the tumor immune cell environment and overcome resistance to programmed death-1 (PD-1) mediated blockades. The combination of immunotherapy and radiation therapy can also create an "in-situ vaccination" of a tumor.
In a January article in Frontiers in Immunology exploring how radiation therapy may be enhanced by targeting innate immunity, radiation oncologist Tahir B. Dar, MD, and colleagues at Cedars-Sinai Medical Center in Los Angeles, explain that a T-cell response is required for radiation therapy to attain its maximal efficacy.1 Radiation induces both tumor and normal cells to release specific danger signals leading to activation of inflammatory pathways in innate immune cells, including dendritic cells, macrophages, and natural killer cells. The innate immune cells sense an array of danger signals produced by irradiated cells. Significant clinical research is ongoing to identify ways to increase signals that mimic these danger signals.
But radiation can also stimulate a suppressive response, stimulating treatment resistance. Targeted agents that can reduce or eliminate this response would make radiation therapy more effective—another objective of immunotherapy.
Dozens of clinical trials have been conducted and hundreds of phase I and II clinical trials are underway, with many more needed. In an overview of the role of radiation oncology in immuno-oncology, authors from the Department of Radiation Oncology, Shandong Cancer Hospital in Jinan, China, note that reported data consist of limited to small sample sizes; short follow-ups; trials lacking a comparison arm; and trials using diverse immunotherapies, various radiation doses, and fractions that do not enable comparisons.2
Co-author Ligand Xing, PhD, and colleagues caution that clinical trials must be designed to support combinations of various types of immunotherapy and diverse radiation doses and schedules that can be translated into standard clinical care while considering costs. They write that the challenges are to "confirm the efficacy of the combination, particularly the abscopal effect, identify the best combination of various immunotherapeutic drugs and different radiation models for patients, identify the best sequence of the combination, determine the optimal timing of the combination, select the target site and volume, lower adverse effects, and explore predictive models to identify patients who may benefit from the combination therapy."2
REFERENCES
Dar TB, Henson RM, Shiao SL. Targeting innate immunity to enhance the efficacy of radiation therapy. Front Immunol. 2019;9:3077.
Meng X, Feng R, Yang L, et al. The role of radiation oncology in immuno-oncology. Oncologist. 2019;24(Suppl 1):S42-S52.
Back To Top
---
Objectives and research challenges in radioimmunotherapy: An overview. Appl Rad Oncol.
About the Author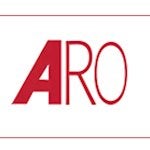 Cynthia E. Keen is a medical writer and regular contributor to Applied Radiation Oncology. She is based in Sanibel Island, Florida.