India's Apollo Hospitals acquire two Accuray Radixact Systems
By News Release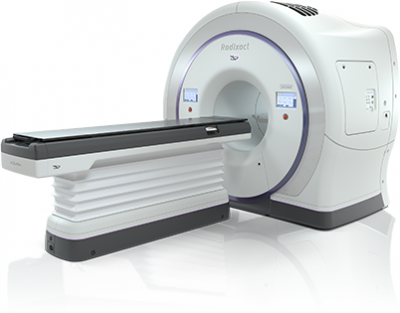 Accuray Incorporated has signed an agreement with the Apollo Hospitals Group in Chennai and New Delhi, India, for the acquisition of two Radixact Systems, radiation therapy devices that have been proven to deliver highly accurate treatments for a broad range of tumors anywhere in the body.
The installation of these systems, one replacing a conventional linear accelerator and the other in a new vault, will expand access to state-of-the-art cancer treatment technology for the people of India. The orders were entered into backlog during Accuray Incorporated's Q3 fiscal quarter, which ends March 31, 2018.
Apollo Hospitals was established in 1983 and has since emerged as Asia's foremost integrated healthcare services provider. This patient-centric organization's mission is to bring the highest standards of healthcare to every patient.
"For over 25 years, Apollo Cancer Centres have been serving patients from over 140 countries. Our fine teams of oncologists persevere relentlessly to offer patients the global best in cancer care and a contemporary product such as the Radixact System will help our patients by minimizing the impact on their quality of life," said Dr. Prathap C. Reddy, Chairman, Apollo Hospitals Group.
Radixact System Benefits
The platform features a more powerful linear accelerator than prior generations, as well as integrated 3D CTrue imaging and helical treatment delivery, which enable physicians to deliver very accurate, individualized dose distributions that precisely conform to the shape of the patient's tumor while minimizing dose to normal, healthy tissue, resulting in fewer side effects for patients
Daily 3D image guidance, which facilitates proper patient positioning and dose targeting even when anatomical changes occur, helps ensure treatment accuracy is achieved. Clinicians can easily see the patient anatomy every day as part of the streamlined delivery workflow, so that they know exactly where the tumor is on that particular day
The treatments are both highly efficient and effective, expanding the reach of radiation therapy and enabling previously untreatable cases to be treated with ease – and with a seamless process
Adaptive therapy, using PreciseART Adaptive Radiation Therapy software, is highly automated and efficient, enabling the clinical team to routinely incorporate adjustments to the treatment planning and delivery process based on changes in tumor size, shape and location — as well as subtle changes in the location of organs and other healthy tissue
"The Radixact System can be used to treat virtually any tumor type including breast, head and neck, lung and prostate cancers, during every stage of the treatment journey, from primary cases, to recurrent and metastatic diseases," said Lionel Hadjadjeba, M.D., senior vice president, and chief commercial officer at Accuray. This gives the Apollo Hospitals clinical team tremendous flexibility and enables them to tailor treatments to the specific needs of each patient."
Back To Top
---
India's Apollo Hospitals acquire two Accuray Radixact Systems. Appl Rad Oncol.
By
News Release
|
March 30, 2018
About the Author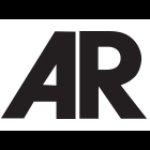 News Release