ICad's Xoft Axxent balloon applicators receive China FDA approval for early stage breast cancer
By News Release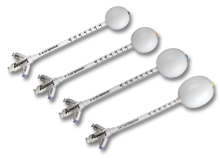 iCAD, Inc. a provider of advanced image analysis, workflow solutions and radiation therapy for the early identification and treatment of cancer, has announced that the company's Xoft Axxent balloon applicators have received approval from the China Food & Drug Administration (CFDA) for the treatment of early stage breast cancer.
The Xoft Axxent balloon applicators are a key component of the Xoft Axxent Electronic Brachytherapy (eBx) System, which is used to perform intraoperative radiation therapy (IORT) in early stage breast cancer patients who meet specific selection criteria. With this CFDA approval, the complete suite of Xoft System products is now available to clinicians and patients in China.
"A growing number of countries recognize the unique benefits the Xoft System offers to both patients and clinicians in treating a range of cancers," said Ken Ferry, CEO of iCAD. "In 2015, more than 268,000 women in China were diagnosed with breast cancer, more than 69,000 women died of the disease, and the incidence has been rising rapidly in recent years.[1] Regulatory approval of Xoft Axxent balloon applicators in China represents a significant milestone in our continued efforts to bring this innovative, safe and clinically-proven treatment option to women worldwide with early stage breast cancer."
IORT with the Xoft System allows radiation oncologists and breast surgeons to work together to deliver a full course of radiation to the tumor site at the time of lumpectomy. The balloon applicator is used to deliver a single, precise dose of radiation to the lumpectomy cavity, directly targeting cancer cells while minimizing exposure to healthy surrounding tissue. In the procedure, the Xoft System's miniaturized x-ray source is inserted into the balloon applicator, providing a channel to deliver high-dose rate, low-energy radiation treatment. The balloon applicator is available in multiple sizes and shapes, can be filled with different volumes of saline to best fit the contour of the surgical cavity, and allows delivery of a more conformal radiation dose.
"The Xoft Axxent balloon applicators offer an attractive option for physicians and patients who desire improved flexibility, precision and personalization in the targeted treatment of early stage breast cancer," said Liu Yu, COO of Chindex Medical Limited, the distributor of iCAD's Xoft System in China. "We are pleased to continue working with iCAD in offering our customers access to the most advanced cancer treatments, including the complete portfolio of Xoft System products, in the years ahead."
The Xoft System is FDA-cleared for the treatment of cancer anywhere in the body, including early stage breast cancer, nonmelanoma skin cancer and gynecological cancers.
REFERENCE
[1] http://onlinelibrary.wiley.com/doi/10.3322/caac.21338/full
Back To Top
---
ICad's Xoft Axxent balloon applicators receive China FDA approval for early stage breast cancer. Appl Rad Oncol.
By
News Release
|
August 30, 2017
About the Author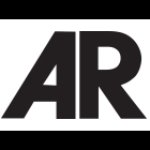 News Release