Health Canada approves NETSPOT imaging agent kit to detect NETs
By News Release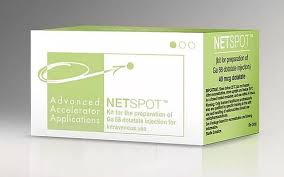 Advanced Accelerator Applications S.A. (AAA), a Novartis company, has announced that Health Canada has approved NETSPOT (kit for the preparation of gallium ( 68Ga) oxodotreotide injection) for the evaluation of neuroendocrine tumours ("NETs").
NETSPOT is the only kit for the preparation of gallium ( 68Ga) oxodotreotide injection, a radioactive diagnostic agent for positron emission tomography (PET) imaging of somatostatin receptor overexpression in adult patients with confirmed or suspected somatostatin receptor positive neuroendocrine tumors (NETs) for localizing primary tumors and their metastases.
This technology supports a more accurate diagnosis and staging of NETs and a more tailored treatment plan. Following this approval, NETSPOT will be available in Canada.
"The diagnosis of neuroendocrine tumors is often delayed by years, because the symptoms associated with NETs are also typical for dozens of other diseases and conditions," said Dr. Stephan Probst, Chief of Nuclear Medicine, Jewish General Hospital in Montreal. "NETSPOT represents an advance in diagnostic imaging that provides us with higher quality images, allowing for enhanced decision making when it comes to choosing amongst therapeutic options, potentially resulting in better patient management."
The availability of NETSPOT in Canada is expected to benefit NETs patients by reducing their exposure to radiation and alleviating the discomfort they experience by lowering the amount of time to conduct the scan.1
"We applaud Health Canada in approving the NETSPOT kit and this innovative technology as an important adjunct to helping physicians identify the precise location and extent of the tumor and plan staging and the best course of treatment," stated Jackie Herman, President & Director of Treatment Access & Health Policy of CNETS Canada.
"We are excited about the approval of NETSPOT as it offers physicians additional insight into the patient's disease burden, enabling them to optimize treatment and care. In addition, the approval reflects our ongoing commitment to the Canadian neuroendocrine tumor community, including patients, their families and the healthcare professionals dedicated to their care," said Lyndal Walker, General Manager of Advanced Accelerator Applications in Canada.
REFERENCE
CNETS Canada, Ga68 PET Scan, https://cnetscanada.org/patients-caregivers/net-diagnosis-andtreatments/symptoms-and-diagnosis/scans/ga68-scan/
Back To Top
---
Health Canada approves NETSPOT imaging agent kit to detect NETs. Appl Rad Oncol.
By
News Release
|
April 16, 2020
About the Author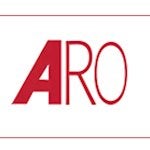 News Release