Hackensack Meridian Health debuts Y-90 radioembolization outpatient tumor treatment
By News Release
Hackensack Meridian Health Riverview Medical Center now offers Y-90 radioembolization, an innovative and minimally invasive method to treat liver tumors without surgery. It is used to treat patients with primary liver cancer or metastatic colon cancer who are not surgical candidates, and is beneficial because it directly targets the tumor, helping to minimize radiation damage to healthy surrounding tissue.
Y-90 radioembolization, a combination of embolization and radiation therapy, delivers millions of tiny radioactive beads directly to liver tumors. An interventional radiologist makes a small incision in the groin, inserts a catheter and guides it through the blood vessels into the hepatic artery, which supplies the liver.
"This minimally invasive and very precise procedure has been shown to improve patients' quality of life and increase their life expectancy," says Nicholas Perosi, M.D., medical director of diagnostic imaging at Riverview Medical Center. "The technology allows us to treat a very difficult disease with minimally invasive methods."
In addition to delivering radiation directly into the tumor, Y-90 radioembolization therapy safely allows for larger doses to be delivered, more so than with conventional external beam radiotherapies. Patients are discharged within four to six hours after this outpatient procedure and may resume their normal activities within two to three days after treatment.
"At Riverview, we are constantly adopting new technologies and procedures that will benefit our patients," says Timothy J. Hogan, FACHE, president of Riverview Medical Center and Bayshore Medical Center. "We have an incredible team providing this service and I am proud of them for bringing it to Riverview and to our community."
Back To Top
---
Hackensack Meridian Health debuts Y-90 radioembolization outpatient tumor treatment. Appl Rad Oncol.
By
News Release
|
November 02, 2017
About the Author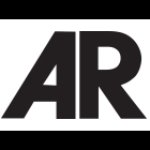 News Release